Billy Bragg Campaign Wins Bid to Allow Prisoners Steel-String Guitars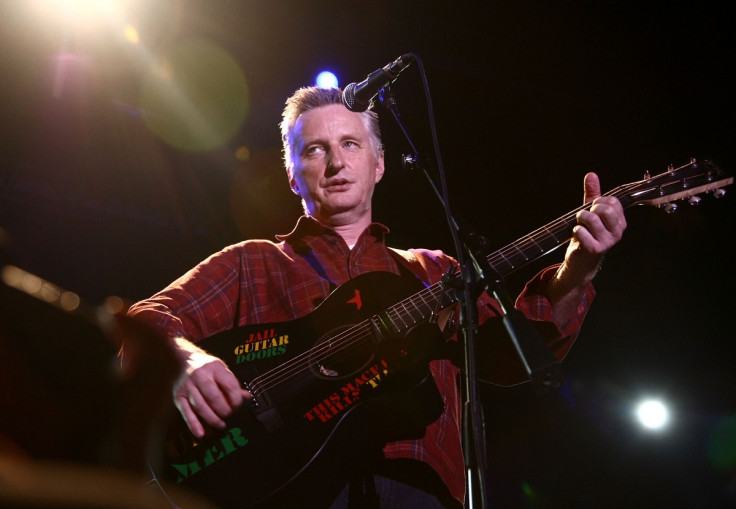 A campaign led by British singer Billy Bragg has successfully overturned a decision to allow prisoners in British jails to have access to steel-string guitars.
The campaign, which was also backed by Radiohead's Ed O'Brien, Johnny Marr and Cardiff West MP Kevin Brennan, looked to overturn the government's ban on allowing non-nylon stringed guitars in prisons.
In April, Bragg, Brennan and 11 other musicians including Elbow's Guy Garvey and Pink Floyd's Dave Gilmour wrote an open letter published in the Guardian calling for the decision to be overturned as they believed "music has an important role to play in engaging prisoners in the process of rehabilitation".
The letter states how even though nylon string guitars were still allowed, most guitars owned or used by prisoners were steel-strung acoustics. The blanket ban on instuments meant that these were "kept under lock and key" and away from the inmates, the musicians explained.
After months of campaigning, the new prison's minister Andrew Selous has confirmed the blanket ban has now been lifted.
Brennan, who first raised the issue by asking a question in the House of Commons, described the decision as a "victory for common sense".
He added: "I started the campaign after prisoners wrote to me explaining how they had saved from their small prison wages to buy guitars and how therapeutic learning to play the guitar had been for them before the ban.
"If we want to reduce reoffending we need to support purposeful activities like learning to play an instrument.
"The power of music to help prisoners to rehabilitate is well documented".
Bragg, who started his Jail Guitar Doors initiative in 2007 to assist with prisoner rehabilitation through music, also said he is pleased by the announcement.
"As an incentive to engage in rehabilitation individual access to steel-strung guitars can really help the atmosphere on a prison wing", he said.
"I've had a number of projects involving guitars on hold which now will be able to go ahead, and will allow those using music in prisons to get on with this important work."
In the letter signed by the 12 musicians, they said they understood there "must be security protocols" when steel-strung guitars are used in prisons, but also showed concern about the number of self-inflicted deaths in prisons since the ban was introduced.
"Since October 2013, when only one death was reported, there have been a total of 50 self-inflicted deaths, over double the figure for the same period last year," it said.
"We would like to know whether the recent changes to the treatment of prisoners – which includes restrictions on books and steel-strung guitars – could be at the root of this steep increase in fatalities."
© Copyright IBTimes 2023. All rights reserved.