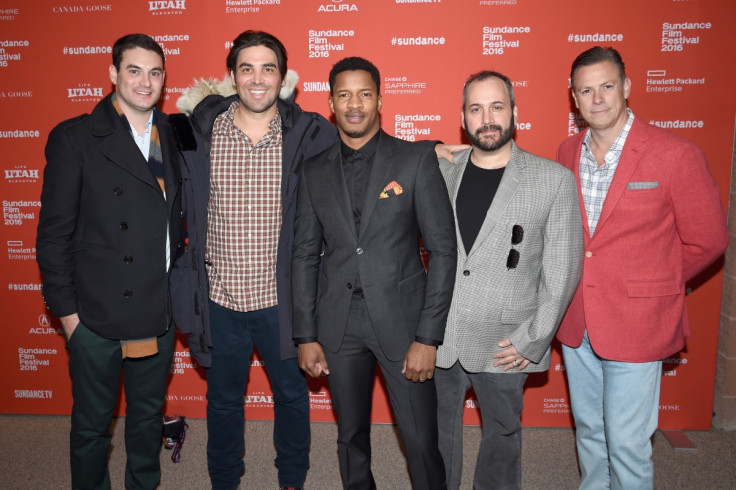 After receiving three standing ovations at the Sundance Film Festival, period movie The Birth Of A Nation is heading towards a record-breaking deal. Reports suggests that big Hollywood production companies are bidding for the movie, which is based on slavery in the 1800s. The movie premiered at Sundance on 25 January.
Deadline claims that Fox Searchlight is bidding around $17.5m (£12.2m) to acquire the world rights for the critically-acclaimed movie, written, directed and produced by Nate Parker. Other competitors are Sony Pictures, The Weinstein Company and Netflix. Deadline quoted a source and reported that the online streaming company offered $20m to acquire the rights.
But the producers of the slave-revolt drama are opting for Fox, whose film 12 years a Slave won the best picture Oscar in 2014. Many critics are claiming The Birth Of A Nation may earn nominations at the Oscars 2017.
Set in the 1800s in Southampton County, Virginia, the movie narrates the story of an unusually intelligent slave boy, Nathaniel Turner, fondly called as Nat. Seeing his powerful knowledge, the elders of the village predict that he will become a prophet in the future. He studies the Holy Bible in order to become a preacher for his fellow slave community. His wisdom does not stay hidden for long, soon his master learns about his abilities and decides to earn profit by sending him on an inter-county preaching tour.
But Nat soon realises the darkness of slavery that his fellow people are suffering and decides to become a different kind of leader in order to end their misery. The movie is based on the true story of Nat Turner, the American-born slave who would lead the most successful slave rebellion in American history.
The Sundance Film Festival is an independent movie event that runs over 10 days, screening a chosen few that are selected from hundreds of applicants. While Daniel Radcliffe's Swiss Army Man prompted mass walkout from movie theatres at Park City, Utah, for its unusual storyline where the Harry Potter actor plays a dead body, The Birth Of A Nation has garnered huge appreciation and generated curiosity among movie lovers.