Sundance 2016: Audiences walk out on Daniel Radcliffe's 'fart drama' Swiss Army Man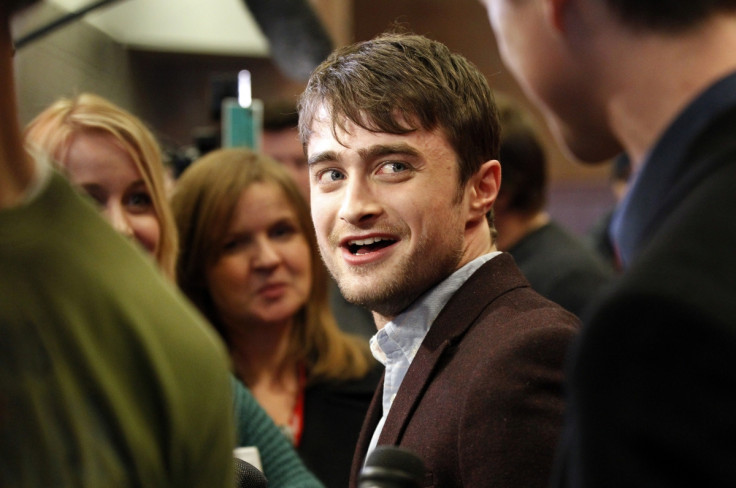 Swiss Army Man starring Daniel Radcliffe premiered at the Sundance Film Festival 2016 in Utah to a host of strong reactions. But they are probably not the kind the film's makers were hoping for.
Audiences left the theatre in droves attempting to escape Radcliffe's character's flatulence. The actor plays the role of a bloated corpse which regularly lets out wind (and spends most of the film sporting an erection). He is accompanied by a suicidal man played by Paul Dano who befriends the corpse and keeps talking to his dead companion.
The film, by directors Daniel Kwan and Daniel Scheinert, was one of the most anticipated at the festival and guards at the theatre were forced to send away hundreds of fans because it was already packed to capacity. However, here's what some of the viewers had to say about the film:
Meanwhile, talking about the "fart drama", Radcliffe said. "The chance to play a dead guy in this context was too much fun to pass up."
"Originally, it was just a fart joke that Dan made to me," Scheinert told the Sundance audience following the premiere. "I think just along the way of kind of like joking about how man-riding-a-farting-corpse could be a feature, we stumbled upon something personal. It was an opportunity to explore mortality and big ideas, but with fart jokes so we don't feel too self-conscious about it being a full-on drama."
While the mass walk-out may have brought the comedic action-drama some negative criticism, others who held their breath through the gas found entertainment and originality in the strange storyline.
© Copyright IBTimes 2023. All rights reserved.