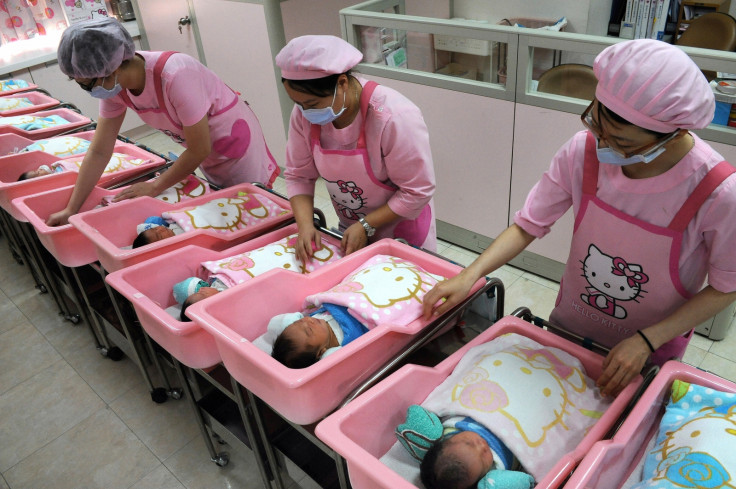 The number of annual births in Japan is reported to have dropped below one million for the first time this year since the data became available in 1899. The country has a fast-ageing society that faces serious problems aggravated by demographic and economic factors.
According to Japan's Nikkei business daily, Japan has recorded the total number of births for 2016 to be between 980,000 and 990,000. The number was slightly more than one million last year.
Much of the decline is attributed to the shrinking population of women in their twenties and thirties. As of October 2016 there are only around 13.66 million women in the age category in Japan, which is down by 20% from a decade ago.
Another factor that has contributed to the declining numbers was the low fertility rate, or the average number of children born to a woman who lives through her childbearing years. Although this number rose 0.03 point to 1.45 in 2015, helped by an economic recovery, it is still reported to be far from the government's target of 1.80. However, the current numbers are still thought to be better when compared to the record lowest point of 1.26 that the country recorded in 2005.
The highest record of births that Japan has witnessed so far was in 1949 during its post-war baby boom with 2.69 million, Reuters reported. The health ministry said it will release its estimate of the number of birth for 2016 this week.
Earlier this year, the UN had warned that Japan's population would shrink to 83 million by 2100, topped with a chronic ageing population. It is set to see a natural decline in the population this year — the 10th consecutive drop — as deaths outnumber births, the Nikkei reported. The drop is likely to reach a post-war high of 300,000.
Economic and financial reasons are believed to be deciding factors for the Japanese when considering having children as the cost of childcare is high in the country.
The Japanese government is reported to be making efforts to support families to raise children. On Thursday (22 December), the cabinet approved a spending budget of $830bn for the next fiscal year and it includes child-rearing support.