Financial apocalypse: BIS warns of 'gathering storm' for global economy as markets lose faith in central banks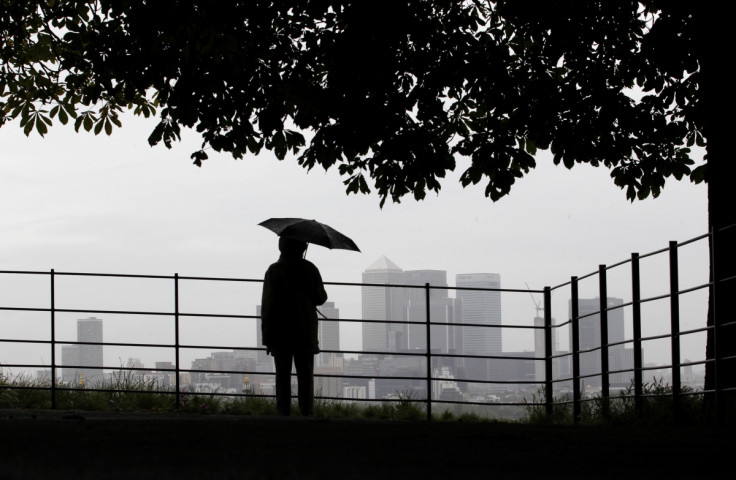 There are signs of a "gathering storm" in the global economy, which is likely to spiral downwards too, according to a report from the Bank for International Settlements (BIS). In its latest quarterly report, the Swiss-based bank for the world's central banks blamed the potential financial apocalypse on markets' loss of faith in central banks and their policy measures.
While the uneasy nature of financial markets in 2015 gave way to turbulence, negative interest rates, the latest policy measure of central banks, is not bringing confidence to markets, BIS explained.
Claudio Borio, chief of the Swiss institution, warned, "We may not be seeing isolated bolts from the blue but the signs of a gathering storm that has been building for a long time." He added that the negative interest rates imposed on Japan by its central bank coupled with the poor health of the global banks had spread fear in the markets. Adding to these woes, weak oil prices increased uncertainty throughout the quarter, Borio said.
In February, fears over a sell-off in the European banking sector gathered pace after the Stoxx Europe 600 Banks Index, the banking sector gauge in Europe, recorded its sixth consecutive weekly decline, the worst streak since 2008.
Negative interest rates, it was assumed, would increase banks lending to companies and home buyers, considering keeping them as deposits would otherwise cost them interest. However, an analysis by BIS showed that Swiss banks would rather pay the higher interest by keeping the deposit and be compensated for the interest paid by increasing its mortgage rates. This showed that negative interest rates "largely lose their rationale".
The Bank of England (BoE) governor Mark Carney warned in February that central banks adopting negative interest rates would be the wrong response to the current global slowdown, indicating currency depreciation was "no free lunch".
UK is not left out in the global downturn. Even though it is expanding faster than most major western countries, its growth is slowing. While BoE cut its 2016 growth forecast from 2.5% to 2.2%, the country's manufacturers' body EEF said, investment intentions among British manufacturers were at a six-year low.
© Copyright IBTimes 2023. All rights reserved.