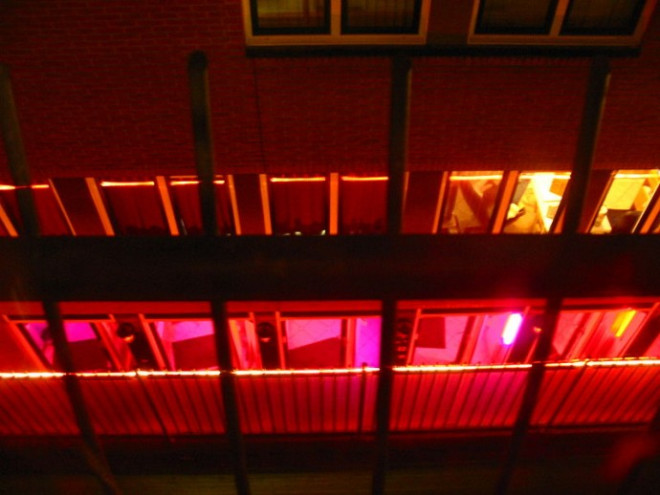 Sex workers turned on to the streets in their underwear during police raids on brothels in Soho have lost their appeal to have the sex houses reopened.
Two prostitutes took on the Metropolitan Police after raids on 18 brothels in central London left them with no premises from which to ply their trade. The women claimed the action by police left them more vulnerable to violence by clients and potential clients than working from an address did.
They claim working in properties in Soho was safe because there was CCTV everywhere and 'maids' were on hand to help regulate who visited the establishments. The women have launched three legal appeals against the closures, with two still waiting to be heard by a court.
Under the law, selling sex for money is not a crime, but police can shut down brothels if they can show the workers are being controlled by a third party.
Ruling in the case, judge Judy Khan said there was evidence at the brothels of mystery figures "controlling" the activities of the women. She cited the existence of a rota and also the practice of leaving rent in a microwave.
Tactics employed by the police during the raids were condemned as "ham-fisted" by a Church of England priest who produced a report on the sex workers' situation. Scotland Yard said the properties were closed down because of links to trafficking and abuse.
Speaking up on behalf of the sex workers to the Bishop of London, Reverend Simon Buckley wrote: "The girls who continue to work in the unclosed flats say that they would not feel confident in turning to the police if they were a victim of crime," he wrote.
"Those who previously worked in the relative safety of the flats, and until 18 months ago had a good rapport with the police, are now forced to explore other means of supporting themselves. I am told this is most likely by working on streets outside Soho where they are far more vulnerable to abuse, attack and rape."