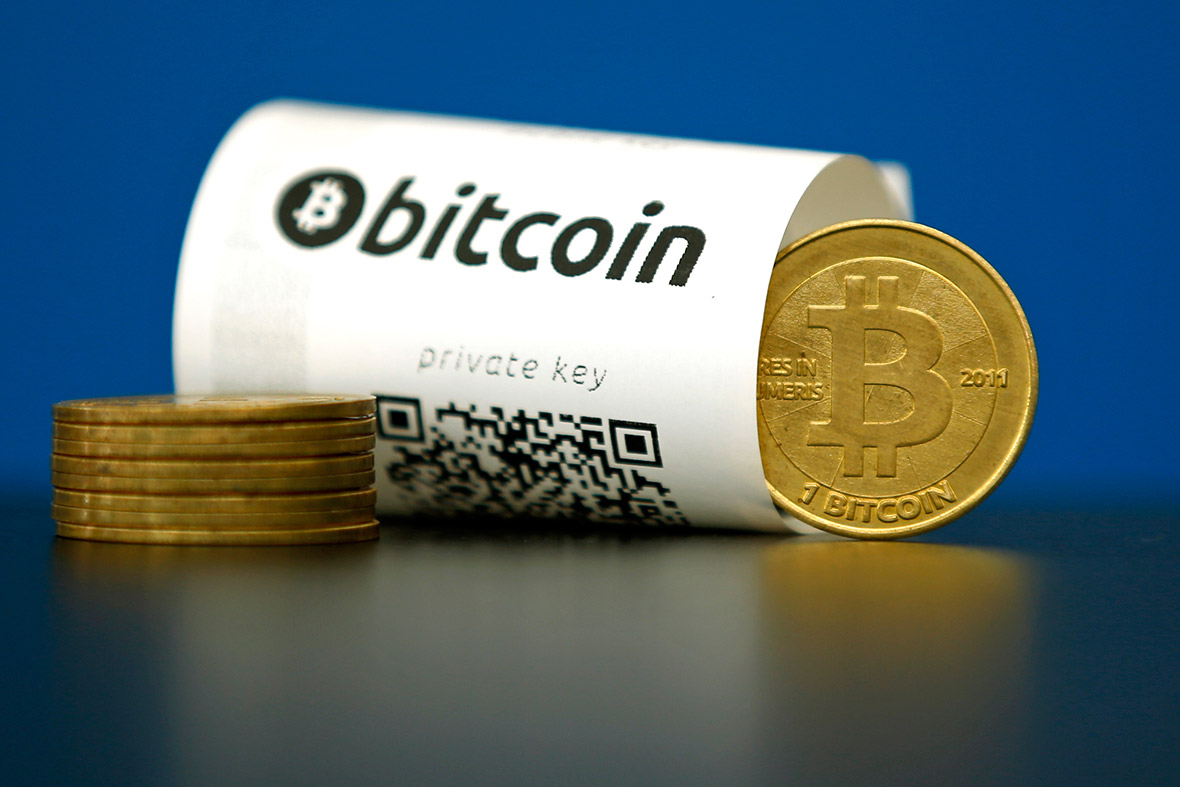 A dramatic rise in the value of bitcoin caused the world's largest cryptocurrency exchange to grind to a halt and fall offline.
Bitcoin rocketed from $1,250 (£970) per coin to just under $2,800 in the space of a month, and gained by some $300 on 25 May alone. This, along with media coverage tracking the surging value, brought huge numbers of users to online exchanges, where bitcoins are bought and sold for fiat currencies like pounds and dollars.
As a result, Coinbase, the world's most funded bitcoin exchange, which operates in 32 countries, could no longer cope with demand. The site became slow, new accounts could not be created, and eventually it fell offline.
Customers new to bitcoin, but keen to invest due to stories of early investors earning millions, also flooded the exchange, setting up new accounts and throwing speculative cash into what quickly became a bubble ready to burst. Hours later, with bitcoin knocking on the door of a record high of $2,800 and Coinbase offline, bitcoin tumbled to $2,300.
A partial recovery has taken bitcoin back up to $2,600 at the time of publication, but the fall acted as a stark reminded of the turbulent days of 2013 and 2014.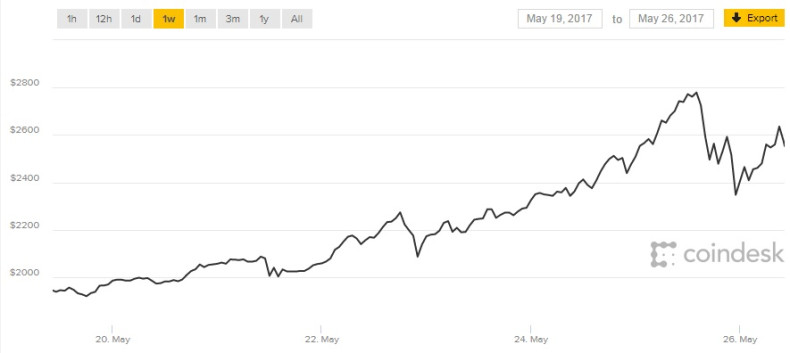 Coinbase told TechCrunch: "The market cap of digital currencies has increased ~50% to $91bn in the past week. As a result, Coinbase has seen a dramatic increase in traffic and trading volume. The Coinbase engineering and support teams have been working around the clock to keep up with this unprecedented volume.
"However, Coinbase.com has suffered a few outages including degrade performance and deposit/withdrawal delays for some users. We are actively working on resolving these issues and restoring our site to normal performance."
According to the exchange's support website, almost all functionality has been restored. However, at the time of writing Coinbase's credit and debit card handling system is suffering from "degraded performance".
Kraken, another cryptocurrency exchange, was also unavailable for several hours on 25 May as traders fought to earn a quick buck on bitcoin's gains. A status page reports degraded performance for the site and customer support system.