Bitcoin Rates Fall on Black Friday as Digital Currency Merchants Offer Big Discounts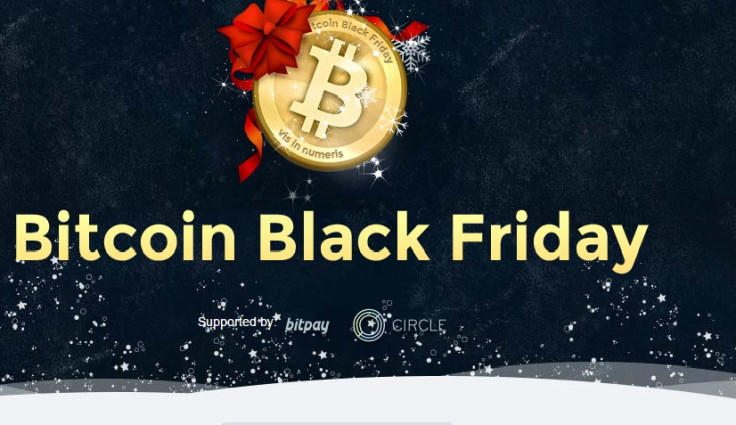 Bitcoin rates declined on 28 November as supporters of the digital currency are conducting a large-scale promotional campaign by selling products and services at big discounts for payers in bitcoin on Black Friday.
The digital currency is trading at $359.61 (€289.09, £228.89), down 2.58% or $9.53, as at 10:45 am GMT, according to CoinDesk. Bitcoin opened at $369.14 for the day and inched up to $369.88 before falling steeply.
Ahead of Black Friday, on which retailers offer promotional sales to kick off the holiday shopping season, bitcoin traded flat for most of the time and closed up 0.17% at $369.14 on 27 November.
Bitcoin prices have increased 9.5% so far in November.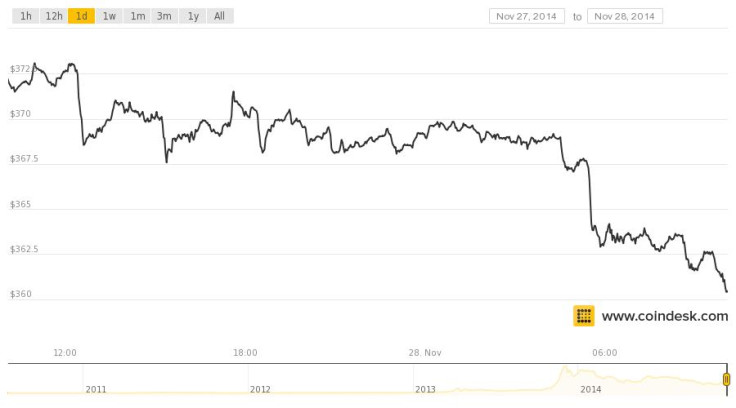 Bitcoin supporters were also looking to capitalise on the Black Friday shopping frenzy by prompting digital currency users to spend on shopping.
A website, BitcoinBlackFriday.com, was created for the promotion of bitcoin, with more than 1,000 merchants offering discount sales. The merchants selling everything from web hosting to organic beer are offering special deals to anyone paying in bitcoin.
"[The goal is to] get a ton more publicity for bitcoin. The event really highlights some of the great features about bitcoin (low processing cost, ease of use, etc), it also gives some incentive for people to try it out," the website's founder Jon Holmquist told InsideBitcoins.
The American Red Cross, which recently started accepting donations in bitcoin, is participating in the promotional campaign.
In 2013, the site accounted for 10,000 individual transactions, representing 10% of the day's total bitcoin transactions across the entire network.
© Copyright IBTimes 2023. All rights reserved.