Black Caviar has been retired by her owners after the Australian mare won 25 consecutive races.
After winning 21 races throughout Australia, Black Caviar headed to England last year to compete in the Diamond Jubilee Stakes at Royal Ascot, but faced a setback when she tore a quadricep muscle.
Her trainers fought off the prospect of retirement, returning her to action last February in Australia. But after winning the TJ Smith Stakes at Royal Randwick, they decided it was time to call it quits with the seven-year-old.
While it had been talked about that Black Caviar might compete at Royal Ascot again, trainer Peter Moody said her team believed now was the time to let her enjoy retirement.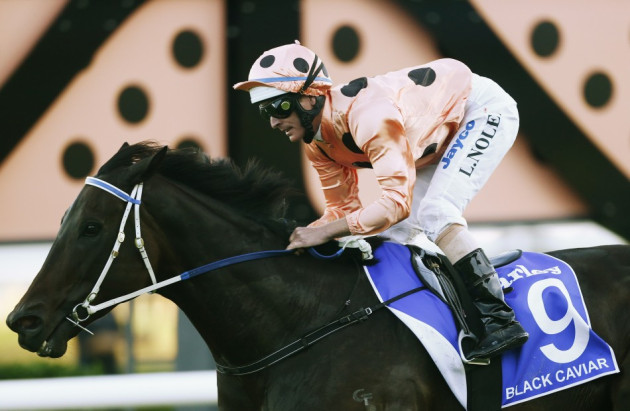 "Collectively the mare is in great shape. We thought long and hard about Ascot, Brisbane and Adelaide but it's a good time to finish as she's done everything we've asked of her," he said, according to Sky Sports.
"It's time to pull the career on one of our finest horses ever. She's got a few aches and pains but we always wanted to make sure she finished on a good note.
"After Ascot we were going to retire but in the finish we got three more runs out of her."
He added: "She brought interest to our sport that hasn't been there for decades. Black Caviars don't come along every day."
With her career spanning over four years, Black Cavier won around £4.5 million. She will now begin breeding, with an Australian stallion believed to be set to visit later in the year.