Black Friday is creeping closer and closer so to keep you one step ahead of the game, IBTimes UK has teamed up with luxury online store Avenue 32 to give you an exclusive early discount to shop some of the most luxurious and coveted ready to wear designs out at the moment.
Since launching, Avenue 32 has made a name for itself within fashion circles for its vast but considered brand range stocking everything from the game-changing new designers to the perennially popular classics and now you can get them all at 30% off.
To help us choose what we are going to buy, we spoke to its founder, Roberta Benteler, to see what will be in her Black Friday basket.
How do you feel about Black Friday?
Black Friday in the US represents the start of the A/W sale whereas in the UK it is still very much "in-season" and viewed by our customers as a good opportunity to enjoy discounts on investment pieces for winter.
Any top tips for shopping on the day?
Be organised of what you need and keep a clear idea of what your budget is. Invest in a coat that would usually be out of your price range as you will wear this for years to come.
What will be in your Black Friday shopping basket?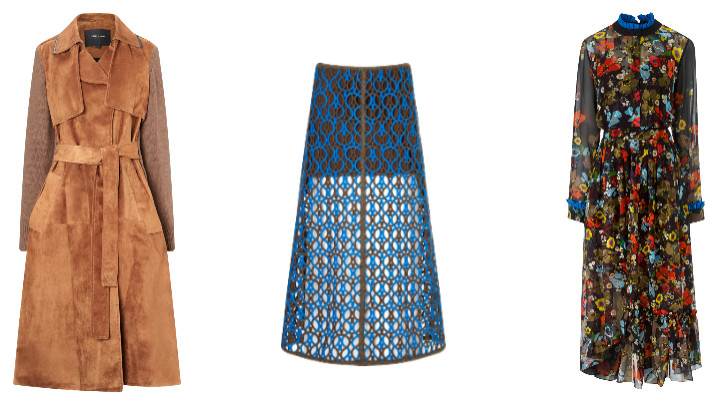 Derek Lam's Vicuna suede and wool coat is such a classic that it will never date, worth the investment.
Isa Arfen's cobalt blue A-line skirt as it is such a statement piece, worn with a knit it is perfect for a festive lunch over the holiday period.
Also Preen is the go to brand for the fashion-forward especially the Poppy silk devore dress, it is rare to find sizes in the sale it will be one of the first pieces snapped up on the launch [Black Friday].
Scroll through below to see all of Roberta Benteler's Black Friday picks: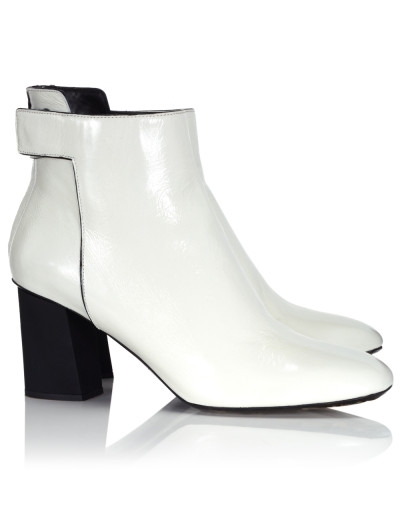 Proenza Schouler, white leather patent Brill boots; £660, IBTimes UK price £462
Shrimps, Herby maroon duffle coat; £695, IBTimes UK price £486.50
Vika Gazinskaya, Ecru Snowflake jacquard pinafore dress; £1,380, IBTimes UK price £966
Bionda Castana, Burgundy Elaphe ankle-tie heels; £595, IBTimes UK price £416.50
Derek Lam, Vicun suede and wool coat; £3,390, IBTimes UK price £2,373
Preen by Thornton Bregazzi, Cream wool cable knit jumper; £575, IBTimes UK price £402.50
Antonia Berardi, Black Mono Spalla Asymmetric dress; £840, IBTimes UK price £588
Jonathan Saunders, red jacquard turtleneck jumper; £495, IBTimes UK price £346.50
Preen by Thornton Bregazzi, Poppy silk Devore Francesca dress; £1,270, IBTimes UK price £889
Isa Arfen, Cobalt wool Guipure A-Line skirt; £785, IBTimes UK price £549.50