Black Friday 2015: Will the UK spend £1bn? Watch the LIVE spending counter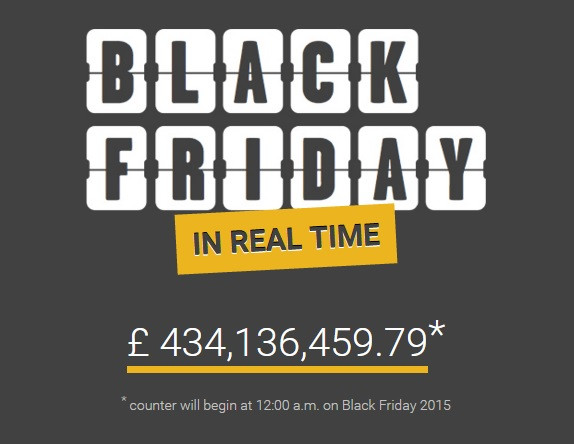 IBTimes/ VoucherBox
Black Friday, the biggest shopping day of the year, has finally arrived and if you have not already been shopping on 27 November, there is a distinct chance you will be at some point today. Traditionally an American post-Thanksgiving extravaganza, Black Friday is celebrating its fifth year in the UK and the sales are a testament to its success.
It was predicted that £12,384 will be spent every second today, amassing over £1bn in UK sales and stores are running out of stock of popular items. Game, Tesco, Schuh and Zara have already suffered site downtime due to an influx of customers but unlike 2014, the sales event seems to have got off to a less panicked start, with no reports of the extreme violence or crowd madness.
Will the day make as much as everyone thinks? IBTimes UK has teamed up with Voucherbox.co.uk to bring you a live update of UK spending today with hourly predictions. Take a look below and watch the count go up as shoppers drop their hard-earned cash.