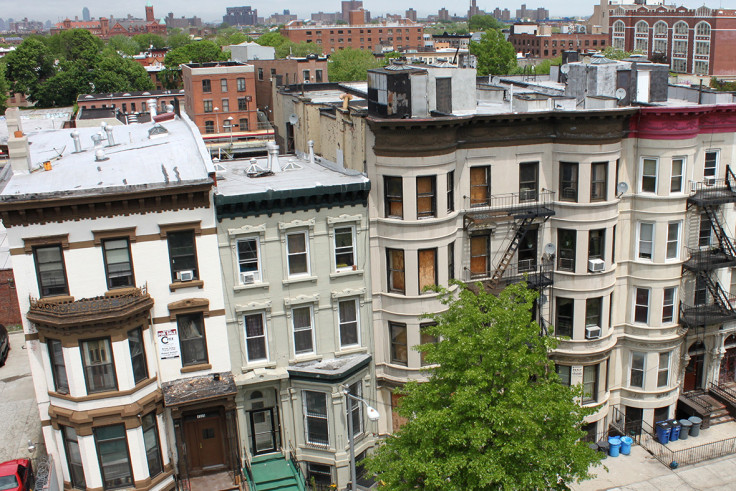 As we talk in his parish office on a hot summer's afternoon, Reverend David Benke decides to level with me. He has lived in East New York, one of the city's poorest neighbourhoods, for 40 years and he has never seen anything like this.
But Benke is not giving one of his well-worn sermons about drugs or crime - he is talking about the pace of gentrification which, he says, "scares the heck out of people."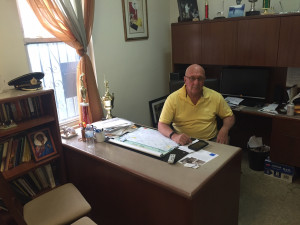 "There's a feeling that the poor and working poor are being expunged from the neighbourhood. Families who want to stay are worried they will be forced out because their rent will double," he explains.
East New York is the first area to be rezoned under the far-reaching plans by New York's Mayor to stop gentrification. A neighbourhood where 34% of residents live below the poverty line and just 8% of adults have a college degree is now ground zero for an experiment that is being watched across the US and beyond.
According to the critics of the Democrat Mayor Bill de Blasio, his progressive vision to helping the poor is going to do exactly the opposite because it does not go far enough.
They say that even the most affordable housing is not cheap enough for residents in places like East New York who will be priced out.
Mayor de Blasio's plan, which was passed by the city council in March, is the most ambitious such project in America and arguably the world.
There is no small irony in the fact it is happening in New York City, where the gap between the rich and the poor is the highest in America.
According to the US Census Bureau, the top 5% of households in the city earn $864,394, 88 times the poorest 20%.
The Mayor's housing plan aims to address the failings of his predecessor Michael Bloomberg who rezoned 40% of the city, but did so with few restrictions on developers.
The result was communities like Williamsburg, the hipster Mecca in Brooklyn, where poor Puerto Rican residents were forced out as rents went up 78% since 1990. At the extreme end, a luxury condo in the neighbourhood in a building called The Oosten is now renting for $15,000 a month - a third of Brooklyn's median annual income.
I grew up in Philadelphia in the 1950s where there was a programme called 'Urban Renewal. We used to called it 'Negro Removal'. That's exactly what's happening now.
New York City had said that the plan will create 50,000 new homes and is a 'critical' part of a larger strategy of creating 80,000 more affordable units by 2020. The project is split into two sections, zoning for affordability and quality, which affects building heights and density.
The second is mandatory inclusionary housing which requires developers to include a percentage of affordable housing in exchange for increased density. It is basically a deal with the real estate industry; we give you more density and you give us more affordable housing.
The key difference between previous schemes is that the percentage of social housing will be mandatory, not voluntary - and it will be permanent. According to pressure groups and housing campaigners, mandatory inclusionary housing is the most controversial part.
It is also one of the main reasons why the scheme is opposed by more than 90% of New York's 59 community boards, which are made up of local people who speak for their neighbourhood. Such was the anger that during the city council meeting to grant approval protesters had to be dragged screaming out of the room.
Rich white folks have moved in, poor black and brown folks have been moved out.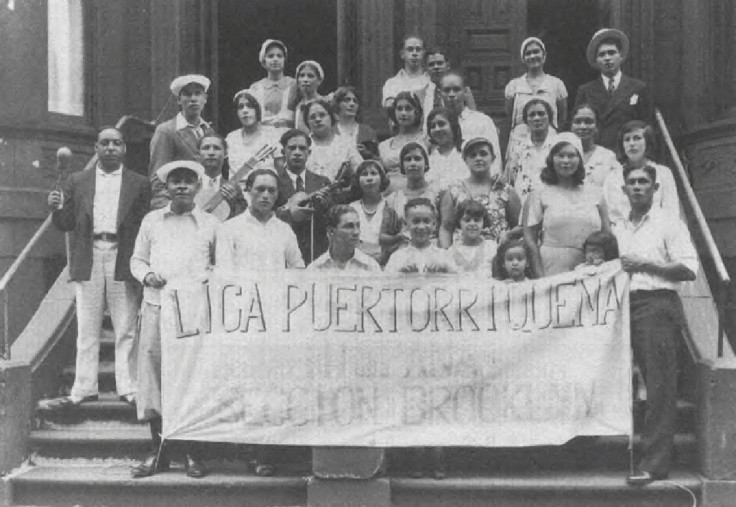 Few communities have been angrier than East New York, which for years was one of the toughest parts of the city. Many who live there feel that, having survived through incredibly tough times in the past, they are now about to be pushed aside as things are looking up.
As we speak in his office, Benke, the pastor of St. Peter's Lutheran Church, says that the pressure on residents is beginning to take its toll. He has been giving Sunday sermons telling his congregation to ignore leaflets being put through their door telling them to sell their homes to developers.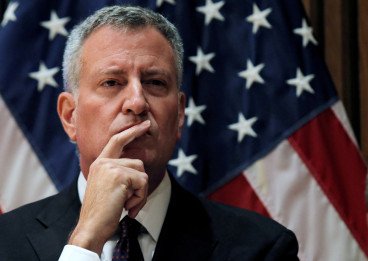 According to Benke, the mayor's plan might 'slow down' gentrification but he doubted it would stop it. A major problems is that the mayor's plan does not have enough incentives for landlords to retain tenants. Nor are there enough provisions to use local builders, he said.
To see what could happen in East New York, many residents who live there are looking to 'Bed Stuy' (Bedford–Stuyvesant) one of the most established African American communities in Brooklyn. From 2000 to 2010 the number of black residents fell from 75% to 60%.
Over the same period the number of whites went up from 2.4% to 15%, and it keeps rising. A brownstone family home now costs well over $1m but some are double that. As Bertha Lewis puts it, rich white folks have moved in, poor black and brown folks have been moved out.
Lewis is President of the Black Institute, a public policy think tank focusing on issues which affect African Americans, and says the same will happen elsewhere unless more measures are taken to protect the community.
She called de Blasio New York's 'gentrifier in chief' and said that he was contributing to the 'whitening' of the city.
"I grew up in Philadelphia in the 1950s where there was a programme called 'Urban Renewal. We used to called it 'Negro Removal'. That's exactly what's happening now. It's deja vu."
I don't know that the people who most need help will still be here in 10 years' time.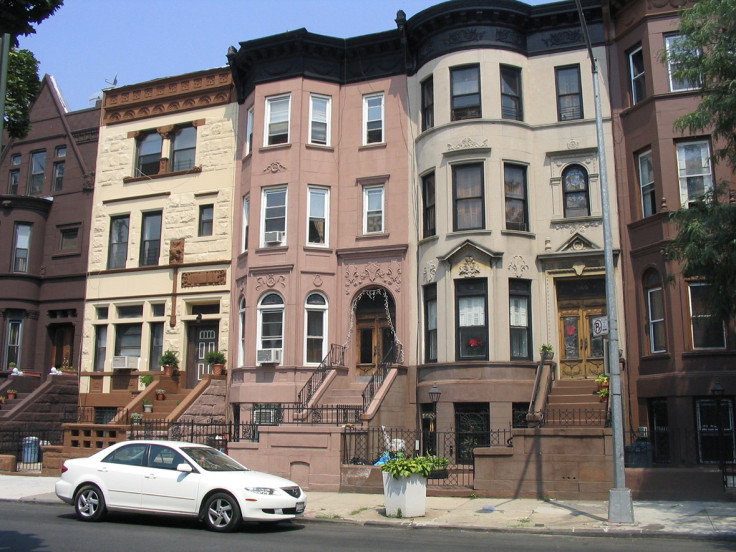 According to the text of the housing plan, the most affordable option for each area is that 20% of the houses will be for people with an income of $32,000 a year.
But in East New York, $32,000 is about the median income, meaning that the very poorest won't qualify. Lewis said: "Affordable housing? Affordable for who?"
De Blasio has invested significant political capital in the housing plan. He is the first Democratic mayor of New York in 20 years and came to office promising to end what he called a "tale of two cities" and repeatedly said that tackling inequality would be the focus of his term and that New York would "succeed as one city".
His success or failure will be closely watched in Portland and San Francisco, which is considering introducing a 'tech tax' to pay for housing for the poor.
Perhaps the most sobering part of the whole project is that even something this ambitious effectively admits you can't stop gentrification, said Jarrett Murphy, the editor of City Limits, an investigative New York news website.
He said that the way he saw it, the thinking from City Hall was: 'This wave is coming, what can we do so that we don't get swamped by it'.
"This will definitely have an effect but I don't know that the people who most need help will still be here in 10 years' time," he said.
---
Daniel Bates is a British journalist based in New York.
---