Black History Month 2014: How Gay African American Bayard Rustin Changed the Agenda for Civil Rights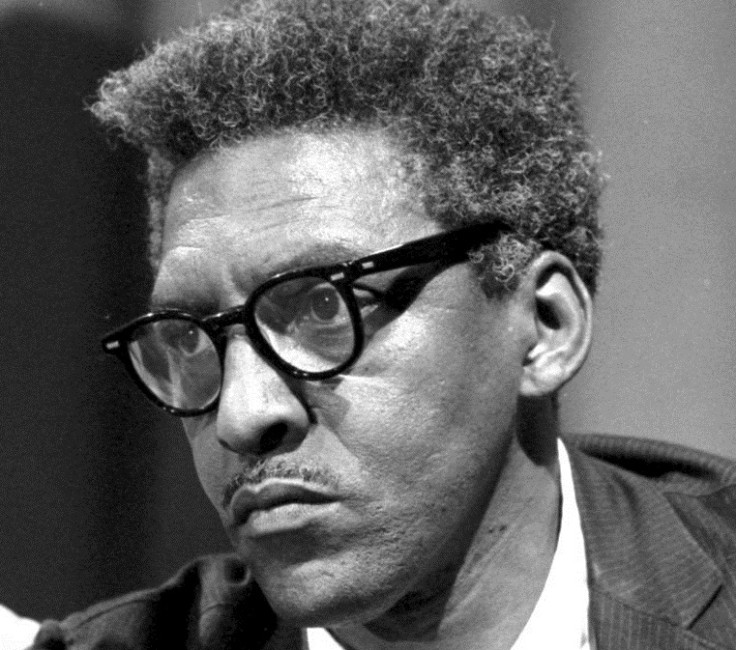 One of the most significant figures of the American civil rights movement, Bayard Rustin was the key strategist behind the 1963 March on Washington and taught Martin Luther King Jr the philosophy of pacifism of Gandhi. But, despite being a leading figure in racial equality, the openly gay Rustin is not a household name.
Acclaimed historian John D'Emilio wrote in his book Lost Prophet: The Life And Times Of Bayard Rustin: "He did not die under tragic circumstances, as did Martin Luther King Jr and Malcolm X, two more renowned African Americans who we do remember.
"Rustin was dismissed during his lifetime as a Communist, a draft dodger, or a sexual pervert. None are characteristics designed to win a revered place in our nation's history."
But as the leading man behind every campaign by King, Rustin was a key player in the civil rights movement.
Born in 1912 to parents involved in the National Association for the Advancement of Colored People, Rustin was involved in civil rights activism from an early age. He was born in West Chester, Pennsylvania, and raised a Quaker, before moving to Harlem and joining the Young Communist League in 1936. An accomplished tenor vocalist, he performed in the renowned Bohemian capital Greenwich Village.
Before the March on Washington, Rustin's career ranged from organising the Journey of Reconciliation in 1947 and the first of the Freedom Rides to test the ruling of the Supreme Court of the United States that banned racial discrimination in interstate travel to advocating the Free India movement.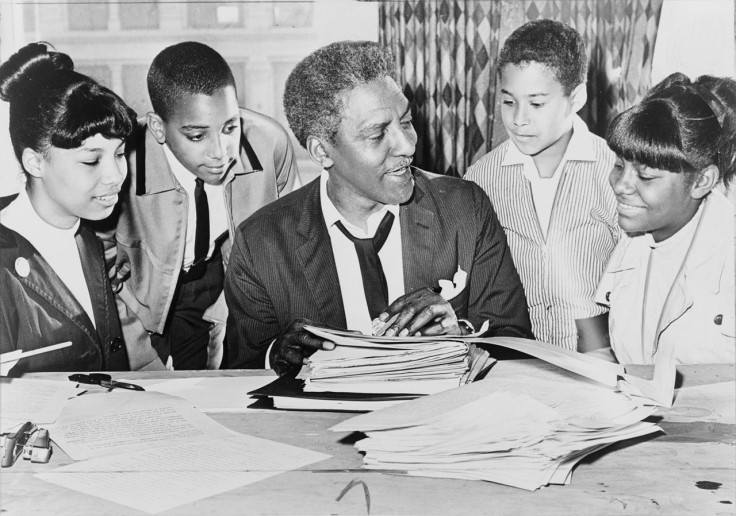 Rustin took part in anti-nuclear demonstrations in the UK and in North Africa, and served as an aid to King. Despite modelling his activism on Gandhi's non-violent civil resistance against British rule in India, he described his activity as such: "I believe in social dislocation and creative trouble."
In 1963, Asa Philip Randolph, organiser of the March on Washington, pushed for Rustin to be a fellow organiser. But Rustin was openly gay, an attribute which was regarded in the early 1960s as a potentially liability in cleric-dominated civil rights movement. His position as a leader in the movement had already come under fire after he was arrested in 1953 in Pasadena, for having sex with two men in a parked car.
Furthermore, Rustin's radical ideologies and links to communism posed a further threat to the high-profile march. Roy Wilkins, leader of the NAACP, was explicit in his views. "I don't want you leading that march on Washington, because you know I don't give a damn about what they say, but publicly I don't want to have to defend the draft dodging," he said.
"I'll have to defend promiscuity. The question is never going to be homosexuality, it's going to be promiscuity and I can't defend that. And the fact is that you were a member of the Young Communist League. And I don't care what you say, I can't defend that."
Just a few weeks before the march took place, Senator Strom Thurmond railed against Rustin as a "communist, draft-dodger and homosexual" – producing a picture of Rustin talking to King while King was bathing, implying they were in a relationship.
Both men denied the allegations. And when Thurmond died in 2003 after a career of railing against integration, it transpired he had a black daughter by a family maid.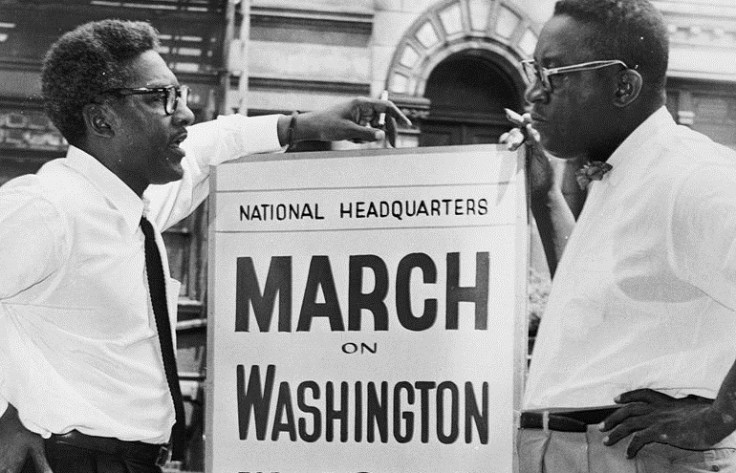 Rustin went on to lead the event along with Randolph. The march was unprecedented, calling on 100,000 protesters to descend on the Capitol. Rustin took on countless pivotal roles, including drilling off-duty policemen as marshals, assisting bus captains to direct traffic and scheduling the podium speakers.
As D'Emilio describes, the was arguably Rustin's crowning achievement: "He had to build an organisation out of nothing, He had to assemble a staff and shape them into a team able to perform under intense pressure.
"He had to manoeuvre through the mine field of an opposition that ranged from liberals who were counselling moderation to segregationists out to sabotage the event. And he had to do all of this while staying enough of the public even so that the liabilities he carried would not undermine his work."
Rustin died in Manhattan in 1987 of a perforated appendix and was survived by his partner of ten years, Walter Naegle. He was finally given official recognition last year when US President Barack Obama posthumously awarded him the Presidential Medal of Freedom – the highest civilian award of the US.
Roy Innis, national chairman of the Congress of Racial Equality, said: ''Bayard Rustin was a planner, a coordinator, a thinker. He influenced all of the young leaders in the civil rights movement, even those of us who did not agree with him ideologically.''
Rustin attributed influences to his life in five principal factors, as quoted in his obituary in the New York Times: "1) non-violent tactics; 2) constitutional means; 3) democratic procedures; 4) respect for human personality; 5) a belief that all people are one."
© Copyright IBTimes 2023. All rights reserved.