Blackberry 10 will launch on 30 January, 2013, parent company Research in Motion has announced, along with two new BB10 smartphones.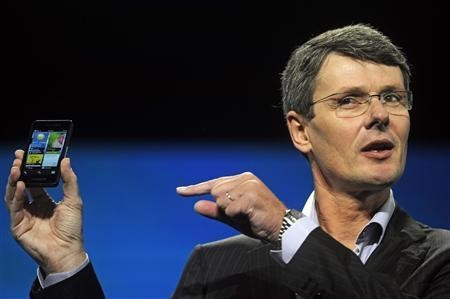 In what will be seen as a make-or-break move for RIM, the new operating system and phones will be announced simultaneously across multiple countries on 30 January - we're expecting one with a full touchscreen and another to keep the traditional BlackBerry keyboard, but we won't know for sure until the event.
President and CEO of Research in Motion, Thorsten Heins, said: "In building BlackBerry 10, we set out to create innovative features combined with a best in class browser, a rich application ecosystem, and cutting-edge multimedia capabilities."
All of these new features will be integrated in the new BlackBerry Flow user interface. Instead of switching from one application to another, users can slide in their email inbox from one side, 'peak' at its content, then carry on with what they were doing, and the same can be done for notifications too.
RIM is calling this ability to view everything with a swipe the BlackBerry Hub, and this is what the company hopes will make its upcoming operating system different enough from its rivals that it will steal some market share from the dominant iOS and Android.
Heins said recently that his company has a "clear shot at being number three" in the smartphone market, sitting ahead of the Windows Phone. "We have a clear shot at being the number three platform on the market. We're not just another open platform on the market, we are BlackBerry," he said.
A leaked video claimed to be for internal use among RIM employees broke cover in late September, showing off two BB10 devices - the London with a full touchscreen, and the Nevada, which looks similar to the current Bold, but with a slightly larger screen.
Just last week RIM announced that BlackBerry 10 had won security clearance from the US government, which would allow government agencies to deploy the BB10 devices to its staff, along with the new BlackBerry Enterprise Service 10 to run the devices as soon as they are launched in January.
IBTines UK spoke to RIM's UK and Ireland chief Rob Orr last month, who told us that he believes the BlackBerry brand has a lot of momentum, which will help the BB10 launch, but admitted the company still faces stiff competition.