BlackBerry recorded an operating loss of $5 billion on revenue of $1.2bn for the third quarter of fiscal year 2014, as the company admits the majority of phones sold ran the older BB7 operating system.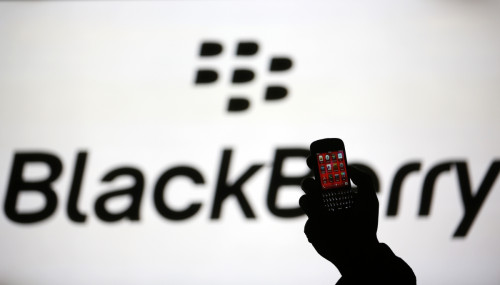 This left the new BlackBerry 10 devices - once heralded as potential saviours of the company - to represent a minority share of the 1.9 million smartphones sold in the three months to 30 November.
Revenue of $1.2bn was down 24% from the previous quarter and more than 50% compared to the $2.7bn (£1.7bn) earned in the same quarter last year.
BlackBerry finds itself in a dire situation, having failed to sell itself to Canadian investment company Fairfax Financial Holdings, and replaced much of its senior executives in a last throw of the dice which will see the firm transition away from Western markets, towards developing countries and its enterprise roots.
BlackBerry's share price was down 6% in pre-market trading, at $5.81, down more than 50% from the start of the year.
Significant work ahead
New chief executive officer John Chen said: "With the operational and organisational changes we have announced, BlackBerry has established a clear roadmap that will allow it to target a return to improved financial performance in the coming year.
"While our Enterprise Services, Messaging and QNX Embedded businesses are already well-positioned to compete in their markets, the most immediate challenge for the Company is how to transition the Devices operations to a more profitable business model."
Chen claims his company has "accomplished a lot" in the 45 days since attempts at finding a buyer were scrapped, adding that the company still has "significant work ahead".
One of the few highlights of the quarter was the BBM app, which was downloaded by more than 40 million iOS and Android users in its first 60 days; going forward, more than a dozen Android manufacturers - including LG - have pledged to bundle the BBM app with new handsets.
Partnership with Foxconn
Along with the third-quarter results, BlackBerry also announced it has entered into a five-year strategic partnership with Taiwanese electronics manufacturer Foxconn. Under the deal, Foxconn will jointly develop and manufacturer certain new BlackBerry devices and manage the inventory associated with these devices.
BlackBerry said the initial focus of the partnership will be to develop a smartphone for Indonesia in early 2014.
"This partnership demonstrates BlackBerry's commitment to the device market for the long-term and our determination to remain the innovation leader in secure end-to-end mobile solutions," Chen said.