BlackBerry's UK chief says there is insatiable demand for its new smartphones and it plans on meeting that demand.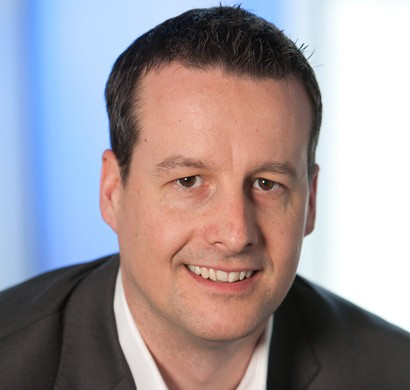 Rob Orr, the head of BlackBerry for the UK and Ireland, loves to fish. It has therefore been a source of huge frustration for him that for the past seven years while he has been at BlackBerry's annual developer conference held in Florida he has been unable to wrangle a trip out on a boat to do some serious fishing.
This year is going to be different he says. This year he is going to finally make it out and land some serious fish.
And finally getting on a boat while in Florida is not the only thing that is going to be different at the conference this year. With the successful launch of its new BlackBerry 10 platform and Z10 smartphone under its belt, things are looking up for the company for the first time in a long while.
Sitting in a restauruant in Selfridges on the day the company's latest smartphone, the Q10, went on sale exclusively through the high-street retailer, Orr looked relaxed and wasn't in the mood to play down how many people are loooking to buy his new smartphone: "I think there will be a lot of insatiable demand initially."
A lot of that demand is down to the Q10 featuring the iconic BlackBerry physical keyboard which Orr says is "unique in the market" and "stands out from the crowd." And it certainly does, as virtually all other major manufacturers have in the last couple of years ditched physical keyboards entirely for an all touchscreen approach to typing.
Pent-up demand
However there remains a pent-up demand for such a keyboard among a very loyal cadre of BlackBerry users:
"One of the things we have had fed back from the Z10 is 'when is the keyboard coming?' All our marketing and execution on the Z10 has built a lot of demand for the Q10 and it's already loaded in the system. The initial approach is servicing the customers we know want the product."
According to a report in the Guardian on Monday morning, Orr was proved correct when talking about "insatiable demand." Selfridges said in a statement that the Q10 had been its fastest-selling consumer electronics product ever in its London, Birmingham and Manchester stores.
"Selfridges' initial stock of the BlackBerry Q10 sold out in stores within two hours. Stock of the BlackBerry Q10 is being continually delivered on the hour, every hour to keep up with demand."
This weekend also saw the launch of possibly the most high-profile smartphone of 2013, the Samsung Galaxy S4, but it was hampered by stock shortages with one Carphone Warehouse store telling IBTimes UK it would be 30 days before SIM-free handsets were available.
Good plans in place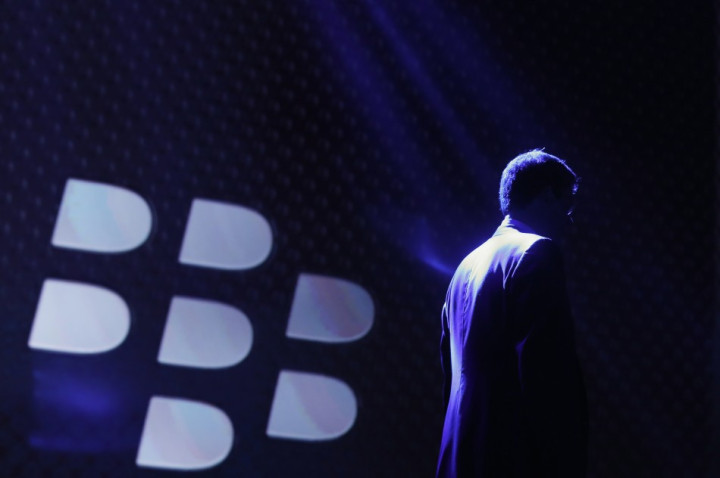 Orr says the launches happening on the same weekend was coincidence, and that he had this weekend pegged for the Q10 launch as far back as January, when the Galaxy S4 was yet to be revealed.
When asked if BlackBerry would have the stock to meet the "insatiable demand" Orr coyly said that he would let us know in a couple of days, adding: "We have good plans in place."
The Q10 will get a wider release through all the major UK networks from this week and Orr says those looking to buy it include "CIOs, CEOs, senior leaders in government, celebrities." On Friday, international law firm Clifford Chance were the latest enterprise to announce it would be using the new BlackBerry 10 platform, rolling out 1,600 handsets to its employees along with BlackBerry Enterprise Service 10.
Last month, BlackBerry announced its first set of results since launching BlackBerry 10 which saw it post a profit of $94 million but also saw its subscriber base drop globally by three million. It is impossible to say if this global drop was reflected in the UK figures, as BlackBerry doesn't breakdown the figures on a country-by-country basis.
Worrying drop
When Orr is asked if this is worrying, he takes some time to answer, before giving an answer to a different question entirely: "The competition is intense. If you look at the last 12 weeks we have re-educated the market as to what we are capable of doing as a company."
Finally he admits the drop is an issue: "There's always a worry in terms of the numbers when they drop, but we are focused on maintaining that third spot."
That third spot is BlackBerry's smartphone market share in the UK, which has been accomplished despite that fact that "competition has been fierce," says Orr.
Foreseeable future
A large slice of BlackBerry's subscriber base in the UK comes from young people using last-generation handsets primarily for the BBM messaging service, and this isn't something the company is going to get rid of any time soon: "We're going to keep selling BlackBerry 7 devices for the foreseeable future."
However, in time the company wants to move everyone to the new BlackBerry 10 platform, but that will mean low-cost smartphones and that's something which won't happen overnight according to Orr:
"I won't define how long that will take but we have an intent to share all segments of the market with BlackBerry 10 over the course of time."
The company has already revealed plans to release six devices in the short-to-medium term (including the Z10 and Q10) and at BlackBerry Live (formerly called BlackBerry Jam) in Orlando next month, it is expected to reveal some if now all of the remaining four BlackBerry 10 devices.
While Orr says it would ruin the surprise to tell us now, rumours range from an updated Playbook tablet to a mid-range smartphone which will appeal to a huge swathe of corporate customers put off by the high pricing of the Q10 and Z10.
Whatever is launched at BlackBerry Live, Orr is determined to go on that fishing trip and for the first time in a number of year, it looks like BlackBerry could be back at teh smartphone top table.