Research In Motion (RIM) has confirmed there will be six new BlackBerry smartphones, running the new BlackBerry 10 operating systems. These will target the high, mid and entry level market segments. The operating system is set for a 2013 launch.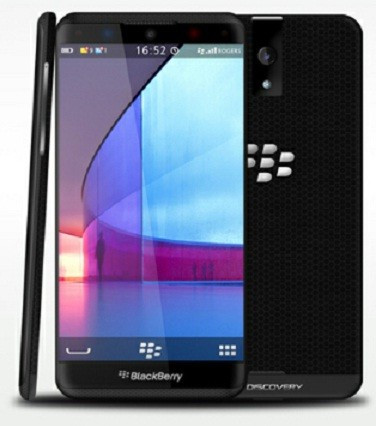 The source, Pocket Lint, states they have had the opportunity to examine two of these devices. One of these is a touch-screen, while the other is a device with a physical keyboard. The latter is reportedly similar to the BlackBerry Bold 9900 and the former is reportedly a completely new build.
The Canadian company presented alpha units, based on the BlackBerry 10 OS, to selected developers during the BlackBerry World event. These featured a 4.2in display with a resolution of 1280 x 768pixels (now revised to 1280 x 720 pixels), 1GB of RAM and 16GB of internal storage space (the touch-screen device) and a 720 x 720 screen for the QWERTY device.
RIM is expected to use Qualcomm's Snapdragon S4 Pro MSM8960T processor for the BlackBerry 10 smartphones. The Snapdragon S4 Pro is a dual core ARM-based CPU which runs with a clock speed of 1.5GHz and an Adreno 320 GPU that supports HD resolution and multi-tasking. The Adreno 320 GPU is expected to be significantly faster than the Adreno 225 GPU. Moreover the Snapdragon S4 Pro chipset supports Long Term Evolution (LTE) capabilities.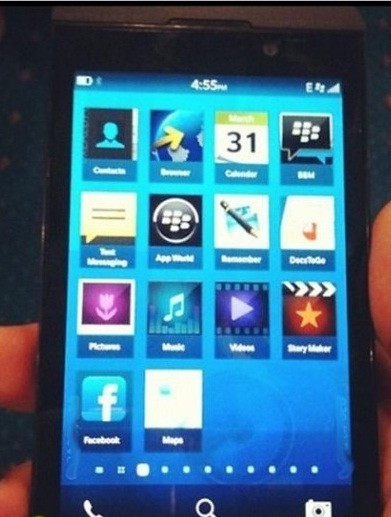 A report by NDTV Gadgets quotes details from a supposed leaked source, which claims to have photographs of the new BlackBerry 10 smartphone. The photograph, published by N4BB, is of the touch-screen device running BlackBerry 10.