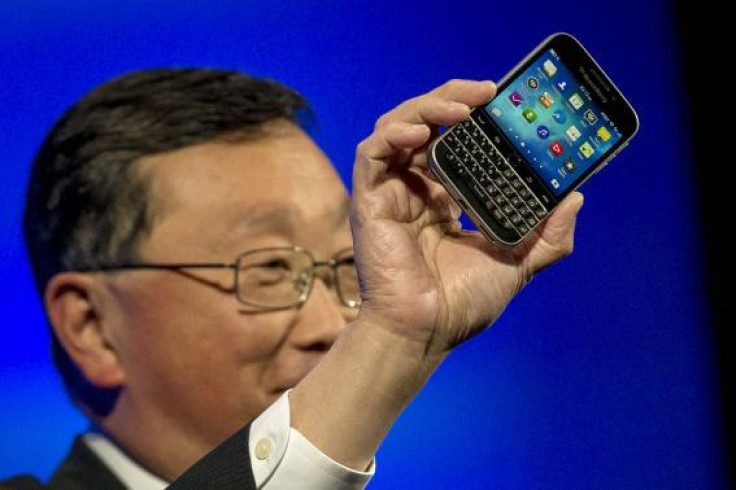 Canadian smartphone manufacturer Blackberry whose Passport is seen as a fortune revitaliser for the company, is now working with airline major Boeing towards launching a loophole-free Android smartphone that self-destructs when intruders attempt to tamper with the device, thus preventing confidential data from falling into the wrong hands.
This high-security Android smartphone, termed the Boeing Black phone employs encryption techniques on even voice calls. The device is primarily aimed at government/federal agencies (especially espionage groups) that require communications to remain secret and secure.
"We're pleased to announce that Boeing is collaborating with BlackBerry to provide a secure mobile solution for Android devices utilizing our BES 12 platform," stated John Chen, CEO of Blackberry, to Reuters.
Boeing and Blackberry's Black phone sounds similar to the Blackphone developed by Geeksphone and Silent Circle based on Google's Android Open Source Project (AOSP). The latter held the sobriquet of "world's most secure Android phone" till it was hacked at the DefCon hacking conference earlier this year.
The Black phone, developed in association with Blackberry and Boeing, inspires confidence considering the fact that cyber-criminals, of late, are coming out with innovative methods to sabotage user data privacy.
Although the exact technical specifications of the Black phone are unknown at the moment, the smartphone is confirmed to allow users to insert and use two SIM-cards, and according to Reuters, the handset can be connected with satellites and biometric sensors.
As of now, Boeing has started allowing potential customers to have a hands-on of its Black handset.
On paper, the highly secure Black phone developed by Blackberry and Boeing seems right out of the James Bond movies, but is a worthy tool that government agencies can use to conserve confidentiality in today's cyber-espionage era.