BlackMarket Reloaded Drugs Marketplace Shutting Down over Heavy Traffic
Online drugs marketplace BlackMarket Reloaded is to close as it cannot guarantee anonimity to members, following the closure of one of its main competitors, Sheep Marketplace.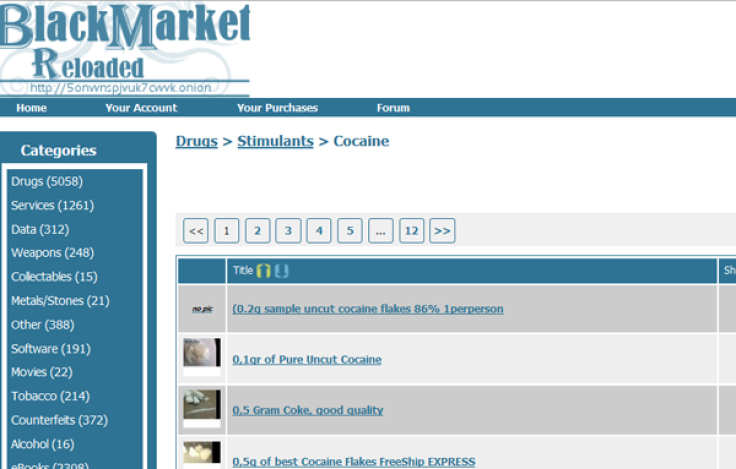 The administrator of BlackMarket Reloaded, known as Backopy, has revealed that the intrinsic nature of the Tor network means that the site is unable to guarantee the privacy of users once the volume of traffic to a particular service becomes too big.
Following the shutdown of Silk Road in October, and the closure this weekend of another online drugs marketplace known as Sheep, Backopy said he was planning on shutting down BlackMarket Reloaded to protect the privacy of its members.
"Tor can't support any site to be too big. Tor is all about community and you just keep anonymous as long as you can blend with the community. Tor isn't a place for big enterprises, and can't hold another wave of refugees," Backopy said in a post on the BlackMarket Reloaded forum.
BlackMarket Reloaded has 30,755 registered users. It has seen a huge spike in business since the closure of Silk Road.
Deep Web
The Tor network (also known as the deep web or the dark web) is a network of websites that cannot be tracked by traditional search engines such as Google or Bing. While it has numerous valid uses, it has become notorious for spreading child abuse images and for allowing people to buy and sell illegal substances anonymously.
At the time of publication BlackMarket Releaded is still live on the Tor network but Backopy has stopped new registrations and planned on closing all accounts with a zero balance and no activity on Monday. No one will be able to buy anything on the site from Tuesday.
After the notorious Silk Road was shut down by the FBI in October and site owner Ross William Ulbricht was arrested, competitor sites such as Black Market Reloaded and Sheep Marketplace saw a significant increase in traffic as users looked for alternative places to buy and sell items such as drugs, firearms and stolen credit card information.
Earlier this month, Silk Road 2.0 opened for business, operated by someone calling themselves Dread Pirate Roberts, the moniker allegedly used by Ulbricht.
The FBI seized 26,000 bitcoins (valued at £2m at the time), estimating that hundreds of kilograms of illegal drugs had been sold to over 100,000 buyers and that Ulbricht had made $80 million (£48.7m, €59m) in commission.
Sheep Marketplace
Over the weekend, the administrators of Sheep Marketplace shut the website down permanently, claiming that 5,400 bitcoins (currently worth over £3.4m) had been stolen from the website on 21 November by a seller on the site, who had discovered a security loophole.
Users now see this as a scam, as a website that monitors bitcoin transactions called Blockchain has tracked the movement of 39,918 bitcoins (equivalent to $40m), which is believed to be the exact amount that was in Sheep Marketplace's possession and includes IP addresses from the website.
While the note from the Sheep Marketplace administrators said that they would refund all remaining bitcoins on the website to users who had listed a "correct BTC emergency address", numerous users on Reddit complained that they had not received their bitcoins back.
© Copyright IBTimes 2023. All rights reserved.