Private equity firm Blackstone is considering a bid for the Dell computer manufacturer, as the deadline for offers against founder Michael Dell's acquisition of the company approaches.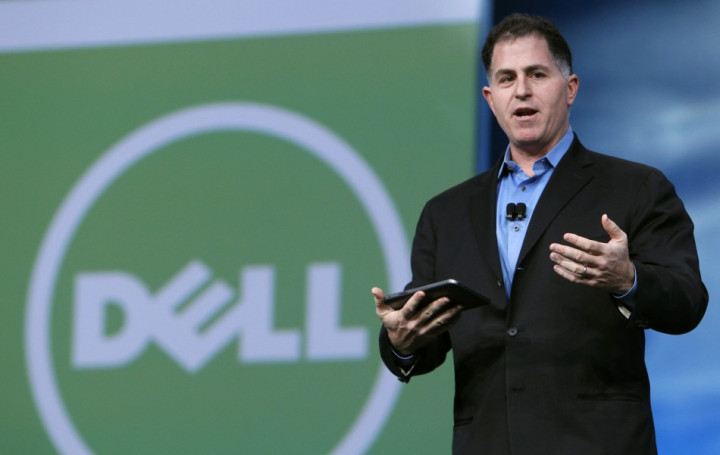 Founder and CEO Michael Dell put in an offer to take his computer company private last month with financial backing from private equity firm Silver Lake, and a $4bn (£2.6bn) loan from Microsoft, plus as much as $1bn of his own money.
The rules of this type of acquisition means Dell's board of directors has to allow counter bids should anyone wanted to offer more than the $24.4bn ($13.65 per share) price suggested by Dell and Silver Lake.
With the 23 March deadline for placing counter bids expiring this Saturday, US-based private equity firm Blackstone is believed to be considering an offer according to City AM sources, which could spark a bidding war for the computer manufacturer.
Blackstone and another potential bidder, activist investor Carl Icahn, are understood to have signed non-disclosure agreements to access the company's accounts.
Financial Times sources claim Blackstone is exploring several different scenarios that could lead to it making an offer for all or part of Dell. If a formal bid is made by Blackstone or anyone else then Michael Dell will have just one opportunity to counter this, or face losing full ownership of his company.
Criticism
Dell's offer of $13.65 per share has been met with criticism, as one of its major shareholders, Southeastern Asset Management, owner of a 14 percent stake, believes the company is worth at least $24 per share.
Under Michael Dell's plan, shareholders will receive $13.65 in cash for each share of common stock they hold. This figure is 25 percent higher than Dell's closing price of $10.88 on 11 January, the last trading day before rumours of a possible privatisation were first published, but the price has since rallied to more than $14, making Dell's offer look undervalued.
Michael Dell said in February: "I believe this transaction will open an exciting new chapter for Dell, our customers and team members. We can deliver immediate value to stockholders, while we continue the execution of our long-term strategy and focus on delivering best-in-class solutions to our customers as a private enterprise."
The New York-based Blackstone Group, which was founded in 1985, is no stranger to multi-billion-dollar technology buyouts, as its previous acquisitions include a $17.5bn deal for Freescale Semiconductor in 2006 and a $10.8bn buyout of SunGard Data Systems in 2005.
Blackstone also has an interesting link to Dell. It hired the computer maker's chief in-house deal maker David Johnson, who has previously worked for IBM, earlier this year. "Mr Johnson is seen as one of the primary advocates behind Blackstone's interest [in Dell]," the New York Times reports.