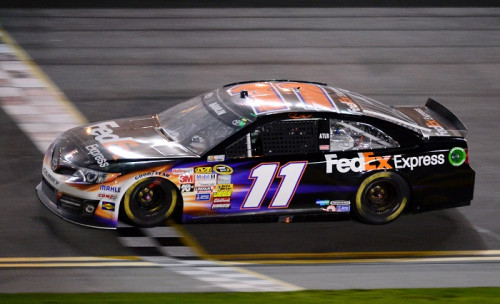 A blind British man will attempt to break the 200mph barrier later this year to help raise funds for a disabled charity.
Michael Newman, who already holds speed records for the blind in cars, planes, speedboats and motorbikes, aims to break his own land speed record of 186mph, which he achieved in a Porsche GT2 last September.
Newman, a 52-year-old father-of-two from Manchester, will drive a supercharged Nissan GT-R with 1,000bhp in August and hopes to raise funds for Speed of Sight, a charity that helps disabled people enjoy motorsport.
"I have always been car mad," Newman told the Sunday Times. "I was born blind and my disability robbed me of the ability to chase my hobby, so going for this record has given me a glimpse of the life I would have enjoyed if I could see."
The former banker will drive alone with only instructions over a radio from his stepfather Michael Newman Sr, who will drive behind him.
"I will be on the earpiece telling him when to steer," Newman Sr said. "I'm a driving instructor by day so I'm used to doing speeds of around 14mph, so this is quite different.
"As a sighted person, you don't realise how many minor adjustments you make when you're driving but at high speeds, it can lead to a major event if you're not steering correctly," he added.
Paul Cowland of Litchfield Motors, which is producing the car, said: "You do get aerodynamic problems at that speed because that's the sort of speed that planes are doing when they start to take off."
Newman has previously reached speeds of 89mph on a motorbike and 93.5mph in a speedboat.