LBRY, the decentralised content sharing and publishing platform owned by its users, has released a Beta version of its app, coinciding with more content deals and a "July 4th Declaration of Independence from big media".
LBRY said today's old order comprises, "the major record labels, book publishers, and movie studios that have managed to cling to their fiefdoms despite the potential of the internet to connect independent artists directly to their fans.
"It's expensive to store and serve a bunch of content, so the market is dominated by the likes of Google's YouTube, Apple's iTunes, and Amazon's Kindle Store. By combining several new open-source technologies and key innovations, LBRY is able to cut out the middlemen. The result is a platform that no one controls but everyone can access – just like the Internet itself," said a statement.
LBRY offers content creators such as filmmakers, musicians, writers, or software developers the chance to set their own price and release their works to the world with a few clicks of the mouse. "There are no ads, no corporate censors, and LBRY takes no portion of your income. For consumers, it means there is finally an alternative to the big media stores and the murky world of BitTorrent – which doesn't have a payment system and therefore is run on goodwill.
"The LBRY app we're releasing today is the first of its kind – a media marketplace powered by a blockchain and yet easy enough for your Grandma to use. The release includes a LBRY client with one-click installation for Linux and OS X. Initially, the beta is invite-only to allow a gradual scaling of the network.
LBRY is offering cult indie films from production houses Oscilloscope Laboratories and Emergent Order: "It's A Disaster", a sleeper hit dark comedy, starring David Cross and Julia Stiles; and "Fight of the Century: Keynes vs. Hayek Rap Battle", a viral hit short film shows economic heavyweights Friedrich Hayek and John Maynard Keynes in a musical duel over which of their theories is correct.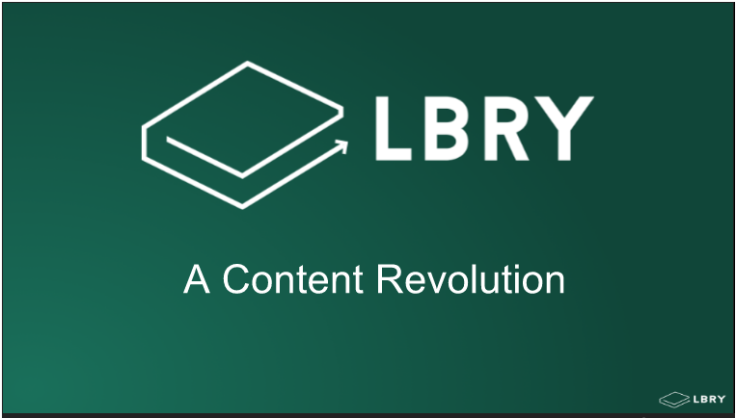 "In addition, Cryptocoin enthusiasts can begin mining our new token, called LBRY credits, by following these instructions.
"Creators can upload their own content, set a price, and start earning credits using the app's publishing tools. And anyone with spare disk space can host content and earn credits simply by downloading something from LBRY and leaving the app running," said LBRY.