Blockchain: An evolution in venture capital investment
Doug Barrowman, Founder, EQUI, looks at the evolution of VC funding towards blockchain tokens.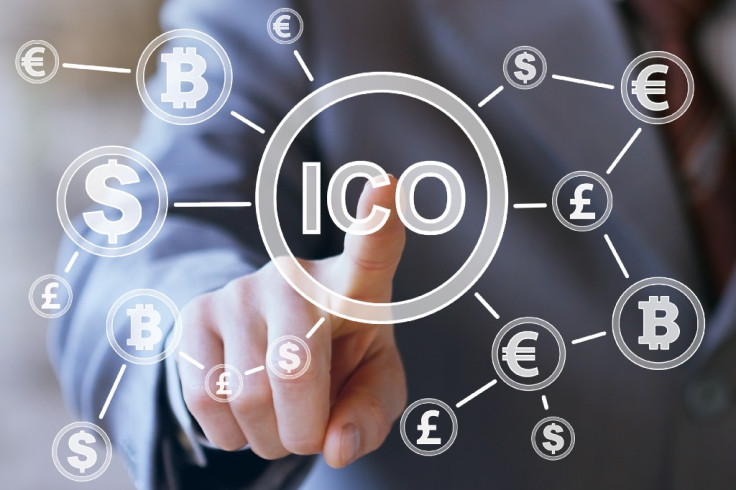 Over two million people tune in each week to watch the UK's top entrepreneurs and inventors pitch their latest ideastoa group of high net worth individuals on BBC's Dragon's Den. What we are watching is venture capital in action, albeit repurposed as entertainment with a few details missing. However, the goals are the same: high-growth start-ups looking for investment and mentorship.
Venture Capital (VC) traces its roots to Silicon Valley and the emergence of the modern tech industry. An early example of VC investment came in 1977 when Mike Markkula invested $250,000 for a 30% equity stake in a little-known start-up called Apple – now the most valuable company in the world by market capitalisation. Venture Capital in the form of early stage seed investment has enabled many of the most disruptive (and valuable) start-ups to exist today.
WhileDragon's Den, and its equivalents across the world such as Shark Tank in the US, may have given viewers a small insight into the world of Venture Capital, it is still a closed-shop to all but the wealthiest of individuals. This precludes most people from making early investments into the next Apple or Facebook of the world.
Crowdfunding is the answer?
In recent years, crowdfunding has opened up access forstart-upbusinesses to obtain cash for proposed projects. In many ways, it has been a stepping stone to the future and opened the eyes of millions ofpotential investors to the advantages of early-stage investment and direct access to company founders. To date, $3.5 billion has been invested into around 140,000 different projects on crowdfunding platform Kickstarter alone. However, Kickstarter's mission is to bring creative projects to life – it's not a financial investment platform and rewards are not monetary. What crowdfunding did do is set the scene for a new way of investing.
In 2017 we saw the meteoric rise of the Initial Coin Offering (ICO). As opposed to traditional crowdfunding where the investments are usually considered a donation or pre-buy of a product, ICOs offers supporters the opportunity to buy a digital token, underpinned by blockchain, that has value in a new eco-system. The plan is that as demand and use of that new eco-system increases, the digital tokens will rise in value.
The reason ICOs are so popular is the fact that the cryptocurrencies created by ICOs are instantly liquid, they can be exchanged between individuals and traded on exchanges. Furthermore, the blockchain technology that underpins ICOs is hugely disruptive. In the same way that the internet can be considered a decentralised store of information, the blockchain is a decentralised store of value.
And just like the internet, there are many use-cases for blockchain. Personally, what I find exciting is the possibility of using it to open up finance, an area in which I've worked for 30 years.
Opening up Venture Capital with blockchain
As we discussed, Venture Capital is not normally a form of investment open to the average investor. This is for a number of reasons:
Risk is high and there is a chance of investments failing. The aim is to find the start-ups that offer significant returns, to ensure the likely rewards outweigh the risks. Therefore, thorough due diligence is essential and it is advisable to create a diversified portfolio of investments to spread your risk.
Capital investment requirements are high. To invest six or seven figure dollar amounts into multiple companies is expensive and normally the preserve of high net worth individuals or institutions. Not only that, capital is often locked up for years while investors wait for an exit strategy to materialise.
High quality deal flow is difficult to achieve. There are no lack of start-ups looking for investment, but it takes time to qualify those start-ups in order to find those with the most potential.
Blockchain offers a great solution to many of those difficulties. With the liquidity provided by a cryptocurrency token, you can easily buy and invest smaller amounts, and with smart contracts inherent in the token, you can remain confident any returns on your investment are secure.
By removing potential barriers to investment it means that the next Apple, Google or Microsoft won't be left on the scrapheap, and will receive the investments they need to thrive.
An Evolution in Venture Capital Investment
One of the original aims of cryptocurrencies was to democratise finance and decentralise power away from the banks.
In Venture Capital, we now have the opportunity to give the power normally reserved for the Dragons in Dragons' Den to a wider audience, allowing them to find and invest in the next big start-up they believe in.