Blockchain: Meet ZILLA, the Amazon for ICOs
Almost $1 billion dollars have been raised from ICOs this year, but one has to wonder how much money will be lost due to fraudulent behavior.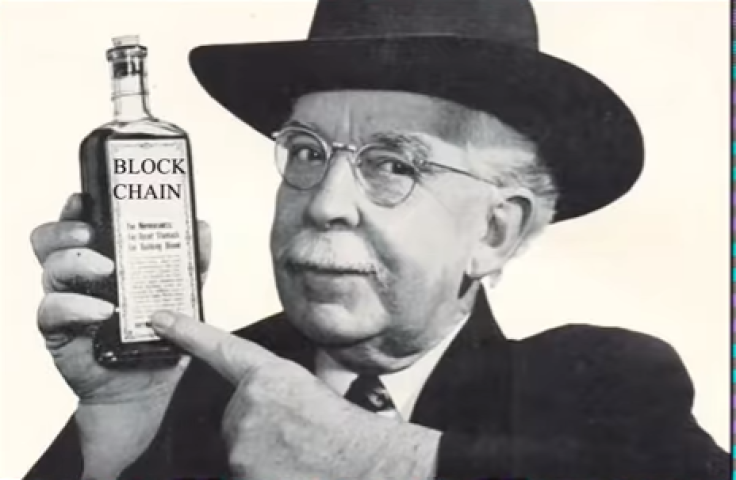 Earlier this year, the Benebit ICO ran off with a reported $2.7 million of investor funds. Some estimate that the figure could be as much as $4 million. Either way, the news is disappointing for the crypto community; not only because Benebit was a very promising ICO, but also because it is a sober reminder that ICOs scams are still relatively common. Almost $1 billion dollars have been raised from ICOs this year, but one has to wonder how much money will be lost due to fraudulent behavior.
In response to the growing threat from ICO mishaps, several companies are working on platforms to help investors better evaluate ICOs and cryptocurrency investing. One of the traps of ICO and cryptocurrency investing, at least for now, is the herd mentality that says "All ICOs are winners and all coins will return 1,000 percent." History has shown that nothing could be further from the truth. More than ever, investors need tools to help them properly size up the large swath of ongoing ICOs.
One company, ZILLA, is developing a full service platform that helps companies launch their ICO(s). The platform also functions as an "Amazon for ICOs" , allowing investors to browse offerings, choose their payment method, and invest in the ICO with the click of a button. The app provides buyers with a large amount of data and metrics, helping them make an informed, educated decision. Their goal is to create a consumer-friendly marketplace for both blockchain companies and their potential investors. So how does the platform look thus far?
The ZILLA platform provides a solution to one of the biggest turn offs about cryptocurrency and ICO investing--complexity. With so many different ICOs to choose from, each claiming to solve the world's largest problems, investors can get bogged down in research that may or may not properly inform them. They are left alone to navigate the myriads of cryptocurrency and ICO websites purporting to know the "Best 5 ICOs for 2018". With the ZILLA platform, however, ICO investing is simplified. Like Amazon, the app provides a mobile marketplace where interested parties can scan ICO lists, conduct vetted research on companies all in one place, and invest with the click of a button. The days of browsing through hundreds of web pages could be ending very soon.
ZILLA is also extremely easy to use. As it's live demo shows, there are several different filters that users can apply, including New Blockchains, Decentralized Apps, and Projects that allow Americans. Users can learn about all aspects of a given blockchain project in one place, including team bios, project scope, and token sale specifics. The app lets users select their payment method of choice, then simply press the "GET TOKEN" button to make an investment. ZILLA automatically stores the crypto addresses on their back end, so investors don't have to go through the oftentimes confusing purchasing process.
In addition, the platform seeks to comply with compliance and KYC regulations. As the white paper states, "ZILLA handles all KYC collection and verification, and provides this information automatically to token issuers who require it for jurisdictional compliance." Though the platform is no substitute for individual due diligence, both offering companies and investors are aided by ZILLA's focus on regulatory compliance. What's more, to help protect investors, the app has a chat function, allowing direct communication between investors and development teams.
Finally, ZILLA already has beta versions of their app, available through download on their website. This demonstrates the team's capabilities and the legitimacy of the project. It also provides a way for potential investors and customers to test run the app, provide feedback, and get a sense of how the full version will function.
Though the ZILLA platform is promising in many respects, there are a few areas of concern. First and foremost, the platform is centralized. For many, this will be a huge detractor, especially because decentralization is the holy grail of blockchain technology. ZILLA aims to be the central institution that houses ICO data and stores KYC data.
Somewhat surprisingly, the lack of a centralized ICO authority is cited as a negative in their white paper, "There is no central authority or institution (by design) that is a reference point for new crypto enthusiasts... ZILLA makes this entire process simpler, by providing a unified marketplace for ICO crowdsales" (emphasis added). The platform's centralized nature opens up the possibility of data breaches and hacks, corruption (e.g. companies can payoff Zilla for priority listings), and manipulation. The ICOs that are listed are vetted by the ZILLA team and platform, but this is hardly a guarantee of security.
Second, the ZILLA team does not adequately address security concerns related to storing KYC and consumer data. In their white paper, the team devotes just one sentence on "Development / Security" towards the end, without outlining how they will actually protect the platform and the data therein.
Third and finally, ZILLA is not the only platform that helps companies launch ICOs. In fact, they're rather late to the game. They still need to have their own ICO, launch the fully functional version, and then convince startups to use their platform instead of existing, proven platforms. The Amazon-like nature of the app is certainly a selling point, but time will tell whether or not it can overcome the late start.
The ZILLA platform is far from perfect. However, it represents a step in the right direction. Its emphasis on protecting investors is a much needed focus in today's ever-changing regulatory environment. It is also easy to use and provides investors with ICO data, hopefully allowing them to make more informed investment decisions. Notwithstanding the centralization and security issues mentioned above, the platform is a welcome addition to the crypto community.