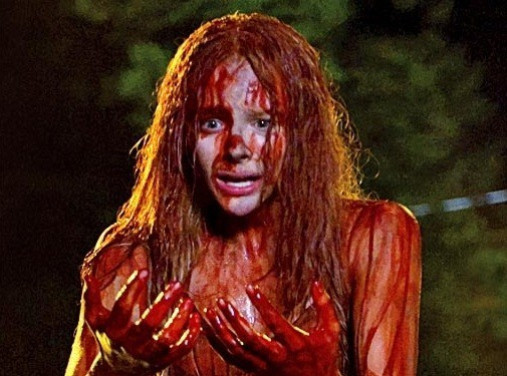 This year's Halloween looks set to be one of the spookiest on record as the UK is set to experience "blood rain"
A warm front from North Africa is expected to sweep through the UK, carrying with it red dust from the Sahara desert. Once the rainwater carrying the dust dries, it leaves a red residue, hence the name blood rain.
Until the Middle Ages, people believed red rain was genuine blood and that it was a bad omen.
The showers of blood will be preceded by soaring temperatures, as parts of the UK reach 20C midweek.
According to the Met Office, the weird weather will then take another twist with temperatures plummeting and snow predicted.
Emma Sharples, Met Office forecaster, said: "During the week it is going to be warmer than you expect for this time of year. The warm air has been drawn from a long way south down in north Africa and is spreading north.
"But there is going to be a sharp contrast in weather as a cold snap sweeps across the country from Friday which is likely to bring snow to Scotland and the north of England."
Weather Outlook said: "Temperatures are set to tumble during the second half of the week as very cold Arctic air pushes south across the whole of Britain.
"This will bring an increasing risk of overnight frosts and wintry showers to Scotland and possibly parts of northern England."