A man sliced off his own nose while high on a synthetic form of cannabis called 'Black Mamba' before being subdued by six police officers, it has been revealed.
West Midlands Police say that it took six of their officers to restrain the man who was suffering from an extreme psychotic episode before he could be carried to an ambulance.
The force say they were called to an address in Newtown, Birmingham, in the early hours of 12 October last year by ambulance staff who were attempting to treat the man.
One officer described the scene as a "bloodbath" as they found the man was screaming and agitated with blood pouring from a severe facial injury.
The man had cut off his nose with a kitchen knife and had also mutilated other parts of his body.
Two PCs had attempted to subdue the man for 30 minutes while simultaneously trying to stem the blood loss.
Four other officers then arrived and helped their colleagues bring the man down three flights of stairs so he could be taken to hospital. The six officers later received awards for saving the life of a man who has since recovered after receiving specialist support.
Black Mamba is the brand name of one of a number of drugs which used to be known as legal highs until they were banned in 2016 under the Psychoactive Substances Act.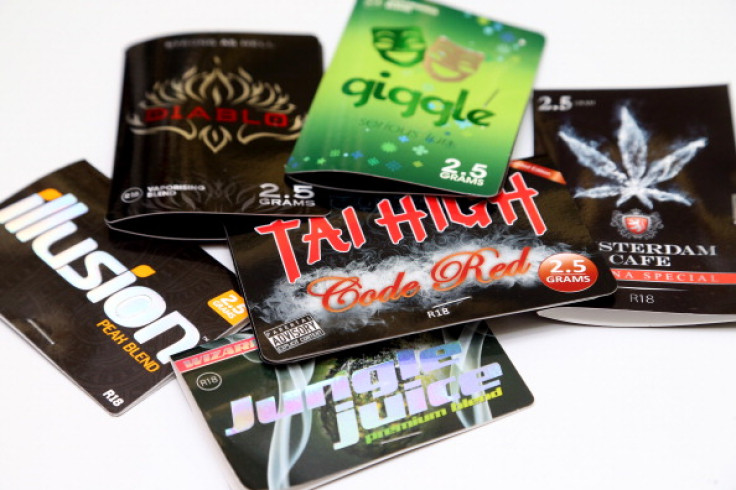 The rise of these new psychoactive substances, that mimic the effects of tetrahydrocannabinol (THC), the main psychoactive ingredient of cannabis, has led to numerous deaths in the UK with some users left in a 'zombie-like' state, psychosis, convulsions and organ failure.
The UK prison population is also suffering from a 'Spice' epidemic – the brand name of a drug similar to Black Mamba – as it is undetectable by testing equipment or sniffer dogs.
West Midlands Police say they have released details of the incident now to publicise the dangers of these psychoactive substances.
Birmingham Police Inspector Mat Minton said: "I believe the actions of these officers saved the man's life.
"They were met with the sight of someone who'd mutilated himself and was outwardly displaying hostility and aggression towards them."
Superintendent Andy Parsons added: "Some people are still viewing Black Mamba as a low-risk drug substitute and are taking it without any consideration for their safety.
"But our view is that there is no safe way to use Spice or Mamba. The reality is that these psychoactive substances can have catastrophic effects."