Police have expressed concerns about the availability of the synthetic drug spice after two people apparently died from the drug in separate incidents on Wednesday (26 April).
A 30-year-old man was found unresponsive at an address in Taunton, Somerset, along with six others who were left relatively unaffected and did not need treatment.
Taunton Police said: "We're investigating potential links between a death in Taunton which may have resulted from the use of a so-called legal high. We're investigating whether there is an eviential link between the incidents, but there is information to suggest some of those affected may have taken the so-called legal high commonly referred to as spice."
Meanwhile a prisoner at HMP Forest Bank in Salford died - the second spice-related death to be reported at the prison in four months.
In a report on Forest Bank in February, the chief inspector of prisons, Peter Clarke, found that violent incidents in the prison had sharply increased, with almost half of these linked to synthetic drugs.
Clarke found some prisoners "were effectively self-isolating, too frightened to come out of their cells". The same pattern has been found elsewhere, including at HMP Peterborough, where Jordan Palmer killed cellmate Terry Ojuederie after accidentally inhaling the drug.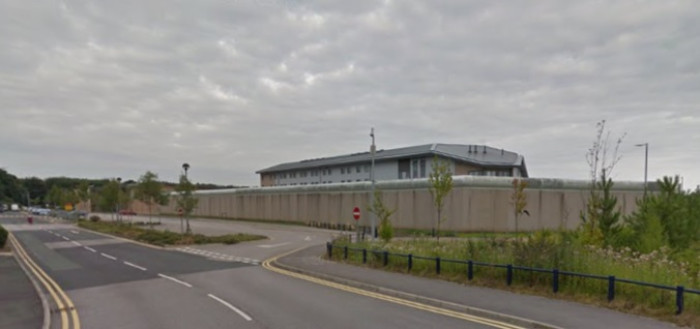 Between June 2013 and January 2016, 58 fatalities linked to spice were recorded in British prisons. These included murders where the killer was high on the drug.
Police in Manchester recorded 58 incidents related to spice in just one weekend recently, The Guardian reports. Footage of zombie-like addicts wandering around in a daze in cities and towns including Manchester and Wrexham have regularly hit the headlines in recent months.
In Lancashire, police were called out to spice-related incidents 120 times between April 2016 and April 2017. In the same period in 2014-15 they were called to just 18 incidents. The rise comes despite the drug being outlawed in May 2016.