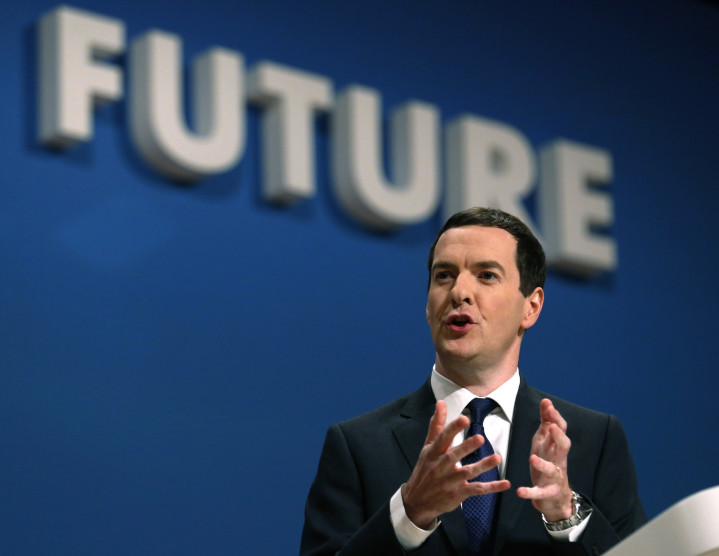 The Chancellor George Osborne has been dealt a blow after eight in ten Britons (80%) said the UK's economic recovery has had little impact on their standard of living.
According to a poll from Ipsos MORI, which questioned 1,011 people between and 8 and 10 November, found that almost half (49%) of Britons have felt no impact at all from economic growth, while 31% said that they have not felt very much.
"These results show Britons' economic optimism is still not converting to a feel-good factor at a personal level," said Bobby Duffy, the managing director of Ipsos MORI.
"The Conservatives' vote share has shown little change since the end of the recession; whether they can convert the recovery into votes, or Labour can take advantage of ongoing concerns about living standards will remain one of the key issues right up to the election."
The research also revealed that the UK public are not particularly optimistic about the year ahead.
For example, three-quarters of (75%) of respondents said they think economic growth will have not very much impact (42%) or no impact at all (33%) on their standard of living over the next 12 months – a period which will span the 2015 General Election on 7th May.
But the findings do point to a slight improvement in sentiment since we last asked the questions a year ago, according to Ipsos MORI.
Last year, 14% had felt a fair amount/great deal of impact on their standard of living from economic growth – now that figure stands at 17%.
In addition, last November, 19% thought they would feel a great deal/fair amount of impact from economic growth over the following year.
The report said that today the figure is at 22% so there is a positive trend, albeit at "walking pace".
The findings come after the Office for National Statistics (ONS) revealed that wages increased at a faster rate than expected as average weekly earnings (excluding bonuses) grew at a rate of 1.3% in the year to September, against 1.2% Consumer Price Index (CPI) inflation over the same period.
Weekly wages for employees in UK were £455 (€583, $725) before tax and other deductions from pay.