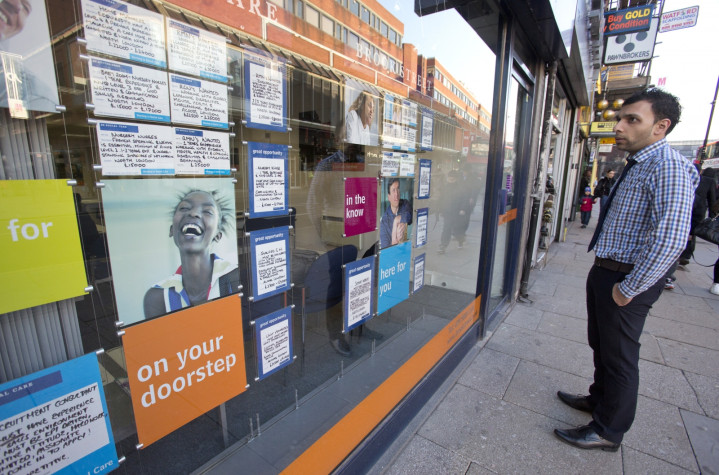 The UK labour market will offer a mixed bag for workers in the final quarter of 2014 as employment is set to grow strongly over the period but wage growth is likely to remain subdued, according to the Chartered Institute of Personnel and Development (CIPD).
The HR body's quarterly Labour Market Outlook report found that near-term employment expectations have risen to a seven year high.
The organisation explained that the positive outlook can be "partially attributed" to fewer employers looking to make redundancies, as well as an expected continuation of the trend for many employers to be hiring new staff.
The CIPD said this is reflected in the quarter's net employment balance – a measure of the difference between the proportion of employers who expect to increase staff levels and those expected to decrease staff levels in Q4 2014 – which shows an increase from +23 to +30 since August.
Gerwyn Davies, a public policy adviser for the CIPD, said it was important to "inject a dose of realism" into future pay expectations.
"Predictions of pay growth increasing alongside strong employment growth is the dog that hasn't barked for some time now, and we are still yet to see any sign of this situation changing in the near-term," Davies said.
"The facts remain that company profitability and productivity levels are still well below pre-recession levels, while it is also clear that the majority of employers can still find suitable candidates to employ at current wage rates due to strong labour supply.
"Against the backdrop of very modest pay increases in the public sector and various labour costs, we need to inject a dose of realism into the trajectory of future pay expectations."
The research also revealed that private sector firms are driving much of the predicted growth in job creation, accelerating sharply to +46 from +35 on the last quarter.
In contrast, public sector hiring intentions for the same period have fallen to -23 from -14, highlighting the growing polarisation between the two sectors.
The figures come after the Office for National Statistics (ONS) said that the UK's total unemployment rate dropped to 6% from 6.2% in the three months to August.
The research body also revealed that average weekly earnings grew at a rate of 0.9% in the year to August. In comparison, Consumer Prices Index inflation grew by 1.5% in the year to August.