Blue Ruin Review: A Dark Revenge Thriller That Will Leave You Cold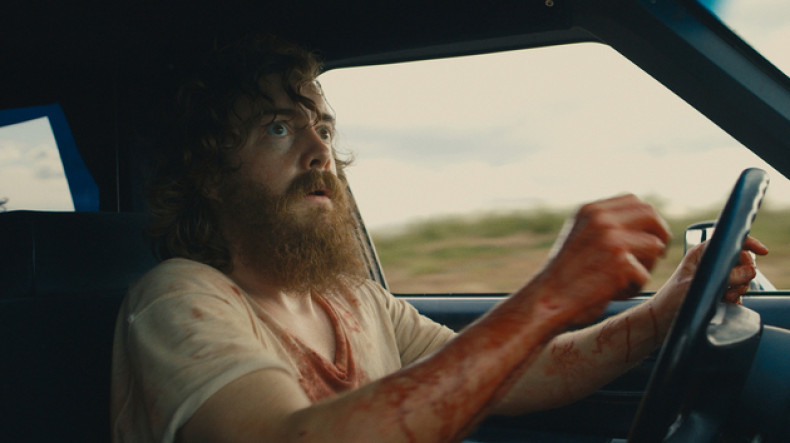 A dark and moody revenge thriller, Blue Ruin is not your typical crowd-funded film. The result of a successful kick-starter campaign, this independent feature from exciting new talent Jeremy Saulnier charts the efforts of an ordinary middle-aged man willing to take extremely violent measures in order to achieve revenge.
The Blue Ruin of the title is the metallic husk of a vehicle that we first see Dwight Evans living in, as the wordless first five minutes show him as a bearded and bedraggled vagrant living off scraps of food at a local funfair. That is until he receives word that the man imprisoned for murdering his parents is set to be released, and with renewed purpose in life he goes out to seek bloody justice.
Bloody is the operative word. From stabbings to the face to gunshots to the head, the film is punctured by shocking spasms of violence. Saulnier is fascinated in not just highlighting the raw brutality of such acts, but also how easy it is for our fleshy and fragile bodies to be both physically and psychologically damaged.
Dwight is most damaged of all. The murder of his parents has rendered him near catatonic, and after one exchange that lasts beyond a couple of sentences he apologises, "I'm not used to talking this much". Looking like a cross between Paul Giamatti and George Osborne, newcomer Macon Blair brings a believable ordinariness to the role that only heightens the jeopardy.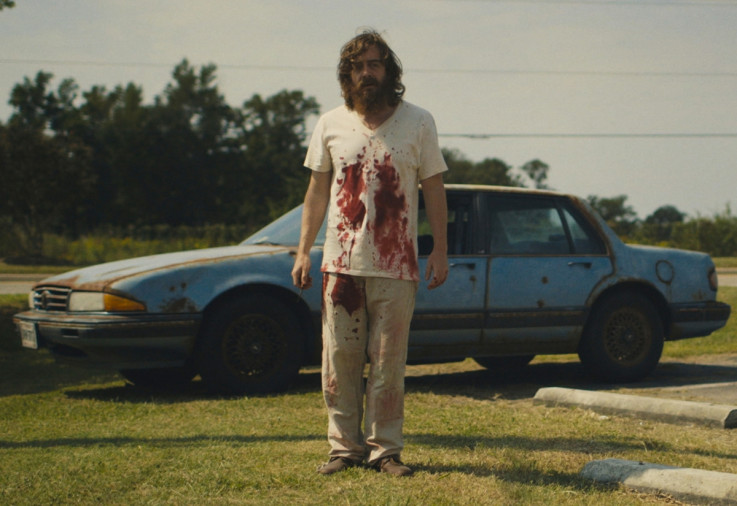 Picturehouse Entertainment
A man with the determination but not the skillset of a vigilante, the film bubbles with plenty of excruciatingly tense scenes as Dwight blunders his way through various firefights. We're also meant to laugh at his complete ineptitude at the task at hand, such as when he misses a target with his rifle from two metres away, or one particularly uncomfortable scene in which he tries to cut out an arrowhead from his leg. It all makes for a thoughtful subversion of the typical impervious hero who has come to dominate most Hollywood films.
But Dwight is sadly lacking in psychological depth. We are given motive, but little else in order to truly sympathise with and understand his plight. The same goes for the villains of the piece, the Cleland family. Where everything else in the movie is subtle and nuanced, the redneck group that Dwight is fighting are lazily sketched as evil and omnipotent, a stain on the landscape that needs to be removed.
From its cool colour scheme to the ominous hum of its sparse soundtrack, this stripped down revenge tale has many admirable elements, but the lack of fully fleshed out characters means that his this family feud lacks bite. Like the navy colours that shade the film, Blue Ruin is a dark movie full of suspense that will ultimately leave you cold.
Blue Ruin will be released in UK cinemas nationwide on 2 May.