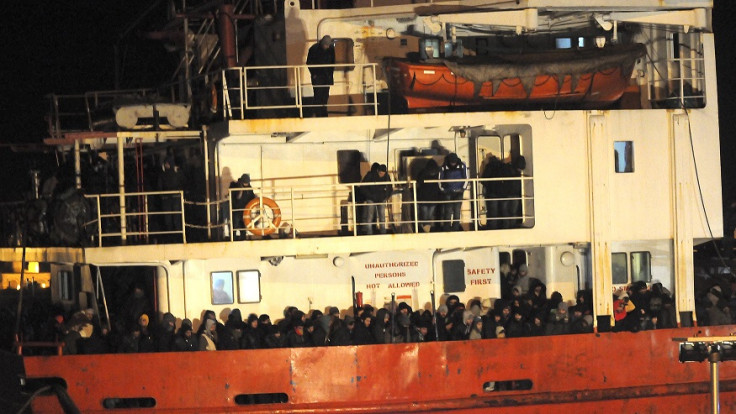 Italian officials are now claiming that no dead bodies were found on board the cargo ship packed with migrants which was abandoned yesterday afternoon (30 December).
Although the Italian Red Cross initially suggested four corpses had been found on the Blue Sky M vessel, officials now say this was a mistake, and in fact no-one died on the ship.
Almost 1,000 migrants were rescued from the ship, which was found adrift in Greek waters near the island of Corfu after its crew, believed to be people traffickers, issued a distress signal claiming armed men were on board.
Greece sent its navy and coastguard with a military helicopter to the scene in response to the alarm call about a possible incident on the ship.
It is thought the ship's crew fled the vessel, which reportedly started its voyage in Turkey, and put it on autopilot, so they could escape arrest.
Italian coastguards eventually gained control of the ship, and docked it in Gallipoli.
The migrants, believed to be from mainly from Syria and Kurdistan, are being housed in local schools.