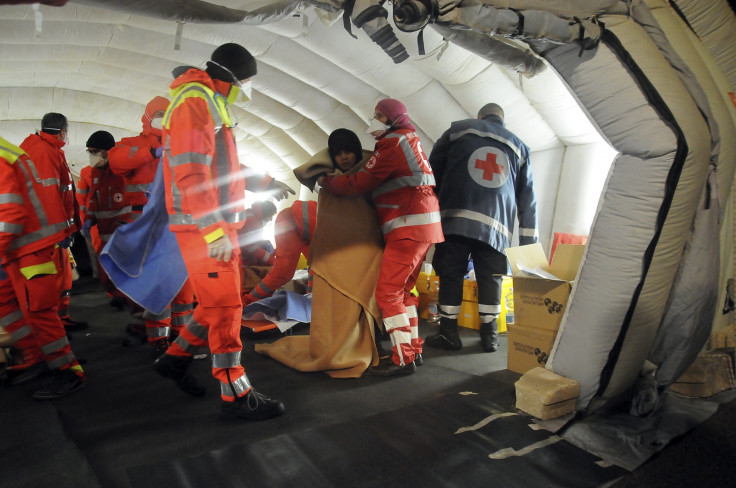 Four bodies have been found on board the Blue Sky M cargo ship that docked in Gallipoli, carrying hundreds of migrants, after being abandoned by its crew.
The Italian Red Cross has said the bodies were found on the ship after it after its crew left it in Greek waters on Tuesday.
The Blue Sky M was carrying an estimated 900 migrants when it was spotted drifting near the coast of Corfu.
It is thought its crew fled the vessel, which reportedly started its voyage in Turkey, and put it on autopilot so they could escape arrest.
Greece sent its navy and coastguard with a military helicopter to the scene in response to an alarm call about a possible incident on the ship.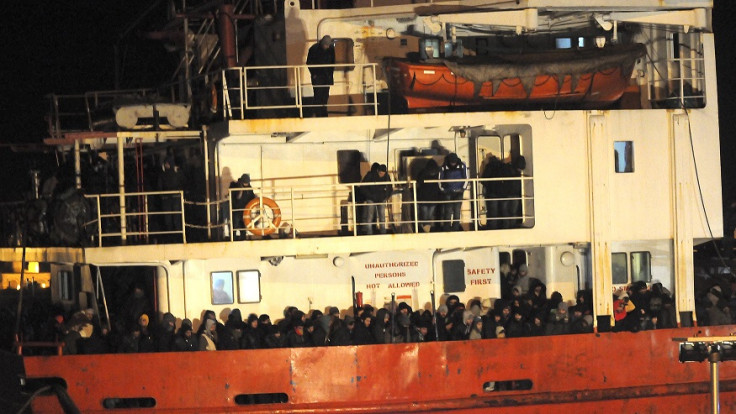 The Italian coast guard managed to navigate the Moldovan-registered freighter. Its engine had been locked with its steering directed towards the shores of southern Italy, just five miles from shore.
Photos of the ship show its decks were packed with migrants, reportedly from Syria and Kurdistan.
The deaths come as investigations continue into the cause of a fire on board the Norman Atlantic ferry, which claimed the lives of at least 13 people and while dozens more remain unaccounted for.
More than 160 people were trapped on board the blazing Italian ferry in rough seas between Italy and Albania on Monday (December 29).
One male passenger died after jumping from the decks of the burning ferry.