BNP Leader Nick Griffin Slurred 'Jews and Paki' Police Officers While His House Was Searched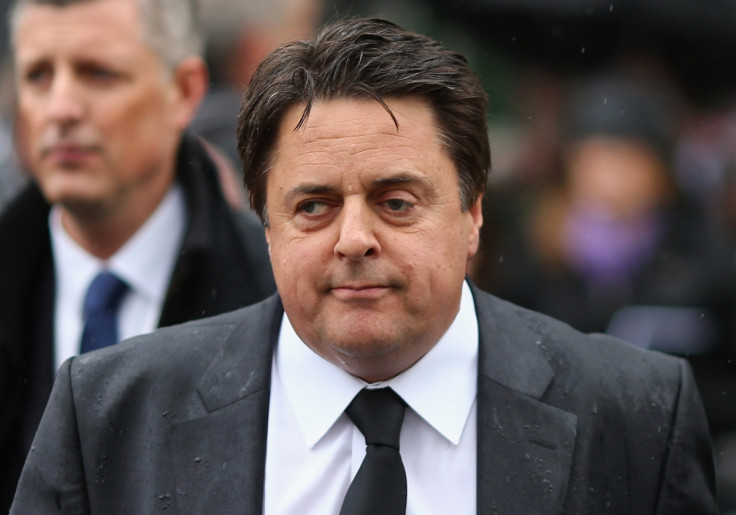 British National Party leader Nick Griffin hailed police officers searching his home for not being "Jews or Pakis" like their colleagues in London.
Griffin made the remarks at his property in Welshpool, near the England/Wales border, in the late 1990s, while officers looked for material during an investigation into a Neo-Nazi magazine named Rune, in which the far-right leader was involved.
The anti-Semitic transcripts and reports were revealed by a Freedom of Information request and published by the Guardian.
The officer recorded in his report: "I heard him say to this unknown caller; 'they're very civilised, more civilised than the Met [Metropolitan Police]. No Jews or Pakis."
BNP leader Griffin is fighting for re-election as an MEP in this month's EU vote, which may explain the timing of the report by the Guardian.
Griffin provided insights about his political philosophy during a police interview on the same day by reciting a 14-word mantra popular with Neo-Nazis in the United States: 'We must secure the existence of our race and a future for white children.'
Neo-Nazis sometimes have the digits '14' tattooed on them to show their adherence to the ideology and Griffin told officers his political philosophy was summed up by "14 words".
In interview transcripts, Griffin told officers: "By the end of the next century the white race will be headed inevitably for extinction," [...] "Our grandchildren will be a mass of mongrel slaves, if things are not reversed.
If a movement dedicated to preserving the white peoples of the west in their own countries does not come to power then within a very short space of time historically, the white race will cease to exist."
Elsewhere during the interview by police, Griffin espoused his thoughts about a organised conspiracy by Jews controlling the media.
"It's not a belief, for example, that organised Jewry has a massively disproportionate hold on the mass media; it's a fact. It is my belief that what the mass media is doing in terms of propaganda in this country is overwhelmingly harmful."
As a result of the 1998 police investigation, Griffin was convicted of a public order offence for publishing Rune, which was deemed likely to stir up racial hatred. He was handed a nine-month suspended sentence.
Griffin is facing a battle to keep his North West England seat, after the party was wiped out in Town Halls and at the General Election in 2010 by a collapse in support for it.
© Copyright IBTimes 2023. All rights reserved.