BNP's Nick Griffin 'Saved Britain from Going to War in Syria'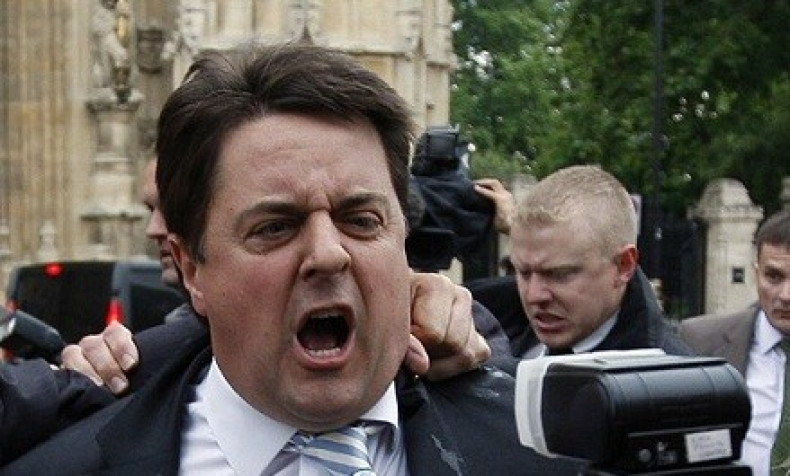 British National Party leader Nick Griffin "literally prevented a war" between Britain and Syria, according to a party spokesman.
Simon Darby made the seemingly baseless claim as he went head-to-head with BBC Sunday Politics presenter Andrew Neil.
The pair had been sparring over the alleged dwindling support for the controversial far-right party and Griffin's appearance with Greek neo-Nazi group Golden Dawn.
Tensions were raised on the show when Darby asked the BBC to apologise for allegedly attempting to get Cambridge University graduate Griffin imprisoned.
The claim relates to a tweet Griffin sent apparently revealing the judgments of a jury in the trial of a Rochdale child sex ring before they had been heard in court.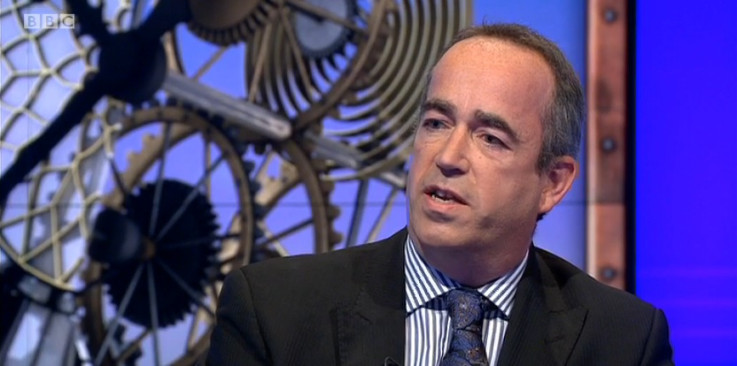 Simon Darby claimed Nick Griffin was instrumental in Britain not going to war in Syria
BBC
Griffin's interjection almost caused the case to collapse but when Neil asked Darby why Griffin refused to be interviewed, the BNP spokesman said his leader was in Syria playing an integral role in stopping Britain going to war:
Darby said: "Mr Griffin was in Syria. Nick was in Syria preventing a war, literally."
Darby was referring to a letter sent by Griffin to UK MPs, inviting them to check UN weapons inspectors' findings before they voted on potential military action.
"He [Griffin] flew out to Damascus and prevented a war. He was instrumental in putting that letter across to the UK Parliament before that vote when we decided we wouldn't, quite rightly, interfere in Syria" Darby continued.
"The BBC never covered that so please don't pretend that we're just an ordinary political party that you cover like everyone else."
It is thought 160,000 Syrians have lost their lives during the three-year civil war in the beleaguered country.
MPs voted against a military operation in the Middle Eastern country in August last year, paving the way for Russia and Vladimir Putin to announce in September it had reached a deal on how Assad should give up his chemical weapons.