BNP's Nick Griffin Escapes Criminal Action for Tweeting Gay B+B Couple's Address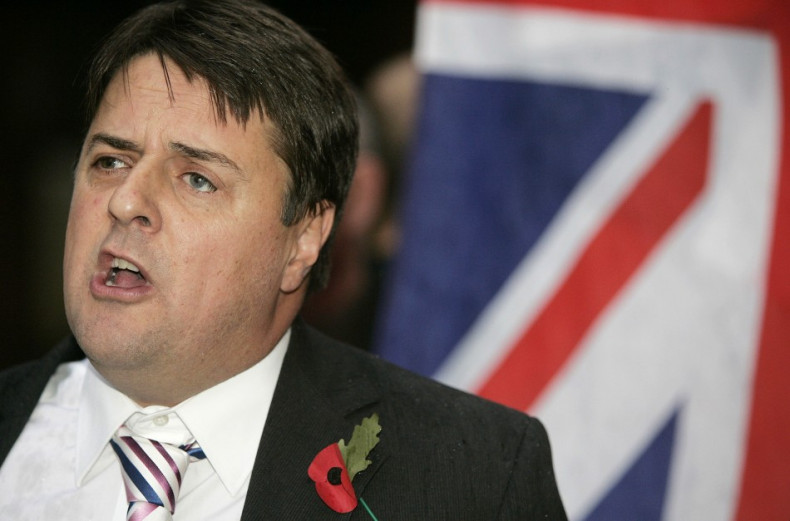 BNP leader Nick Griffin will not face criminal action after he tweeted the address of a gay couple who won a discrimination case against a Christian bed and breakfast owner.
Michael Black, 64, and John Morgan, 58, won the landmark case against B+B owner Susanne Wilkinson after she refused to give them a double room on the grounds that it violated her religious beliefs.
Following the ruling, Griffin tweeted to his near 20,000 follows the address of the couple with a warning: "British justice team will come up to Huntington & give you a bit of drama."
Griffin's Twitter account was temporarily suspended following the tweets.
Cambridgeshire Police said: "Following a police investigation and advice from the Crown Prosecution Service no criminal offences were identified."
Black told BBC the couple had decided not to make a formal complaint over Griffin, despite having a police presence at their home for several days.
"The tweet was only up for a short time, it did not give a specific time and nobody came," Black added.
Former BNP deputy chairman Simon Darby of the BNP told IBTimes UK there was no actual threat in the tweet and Griffin had been "figuratively speaking".
Darby added: "If you look at what was actually said and take away all the gloss, you can see there was no threat whatsoever.
"Obviously the police were correct to launch an investigation, but thankfully they and the Crown Prosecution Service agreed no criminal offence took place.
"They [the B+B owners] were just practising their fundamental right to discriminate."
Wilkinson has lodged an appeal against the £3,600 she had to pay in damages to the couple after she refused them a double room at her Cookham guest house in March 2010.
Her defence argued that she was entitled to refuse double rooms to not only gay couples, but also to couples who were not married or in a civil partnership - something she has done before.
Civil partners Martin Hall and Steven Preddy also managed to successfully sue hotel owners Peter and Hazelmary Bull for £1,800 each after being refused a double room in their guesthouse in Cornwall in January 2011.