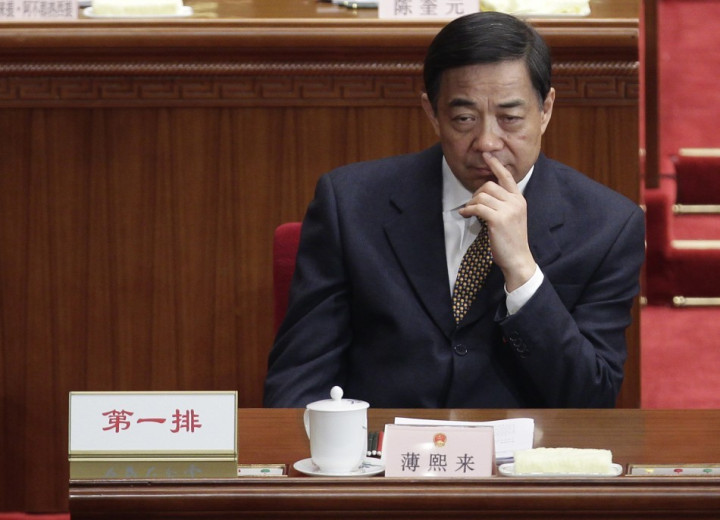 Disgraced Chinese politician Bo Xilai has been expelled from the Communist party and is to face criminal charges over the death of British businessman Neil Heywood.
Bo will face charges relating to alleged corruption, abuse of power, bribe-taking and improper relations with women, China state news agency Xinhua reported.
"Bo Xilai's actions created grave repercussions and massively damaged the reputation of the party and the state," Xinhua said.
"[He] abused his powers of office, committed serious errors and bears a major responsibility".
Bo was directly linked by Chinese official sources to Heywood's death earlier this month at the trial of his former right-hand man, the former police chief of Chongqing city, Wang Lijun.
Wang was sentenced to 15 years for helping to cover up the killing of Heywood by Bo's wife, Gu Kailai.
Gu confessed to murder and was given a suspended death sentence, in August.
Bo, 63, was the party chief of Chongqing in southwestern China and one of the 25 members of the Communist Party politburo.
As the scandal erupted he was suspended and disappeared from the public eye.
Until then, Bo had been widely tipped for a senior role in the future Chinese government to be appointed at the Communist Party Congress which is expected to start in mid-October.
The scandal damaged the Communist party image and authorities were hoping to draw a line under it before the delicate power transition.
Apart from linking Bo to Heywood's murder Xinhua also said he "had or maintained improper sexual relations with multiple women," a charge aimed to further discredit his name before the Congress. Bo's crackdown on crime in Chongqing had made him popular with citizens.