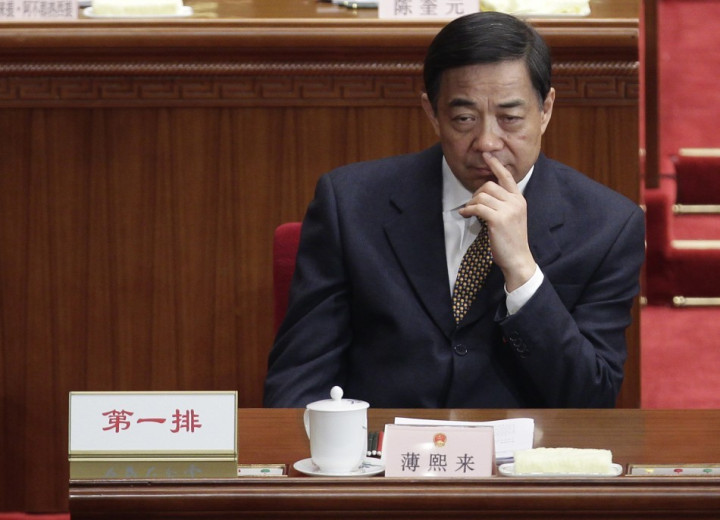 Chinese media has directly linked disgraced Chinese politician Bo Xilai to the murder of British businessman Neil Heywood for the first time - opening the door to charges.
State news agency Xinhua reported that at the trial against Bo's former right-hand man, Wang Lijun, it emerged that Bo was aware his wife Gu Kailai was suspected of murdering Heywood but ignored the allegations.
Wang, ex-police chief of Chongqing city in southwest China, tried to warn Bo about Gu's possible involvement in the killing but was "angrily rebuked and had his ears boxed", Xinhua reported.
Bo is not directly named in the report but is clearly referred to as "the Chongqing party committee's main responsible person at the time".
Wang triggered the events leading to Bo's downfall as he fled to the US consulate inin Chengdu in February.
At the diplomatic mission he reportedly made allegations against Gu and asked for asylum in the US - but was convinced to leave the premises and was then arrested by Chinese police.
In August, Gu confessed to murdering Heywood and was given a suspended death sentence.
Wang was later convicted of helping to cover up the killing - even though his revelations at the US consulate helped lead investigators to Gu.
Wang was also convicted of defection and of accepting bribes during his time as police chief. A verdict is awaited.
When the scandal erupted, Bo, a rising political star who had been widely tipped for a senior government role, was stripped of his responsibilities in the politburo. He has not been seen in public since.
However, so far, he has been only accused of breaching internal party discipline, not of committing any crime.
The allegations made against him at Wang's trial could incriminate him in covering up the murder.
The case comes at a senstivie time for the Chinese Communist party as it gears up to change leadership in October.