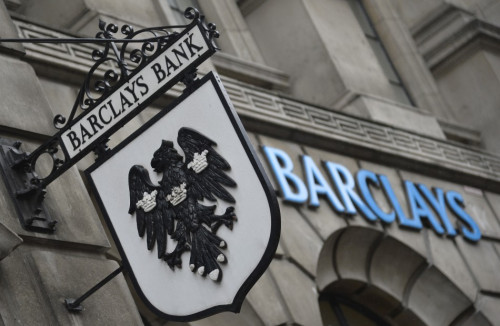 Ex-Barclays boss Bob Diamond saw his charitable foundation net £900,000 after the shares it owns in the UK bank rallied in value last year.
Diamond's philanthropic enterprise owns 1.2 million shares in Barclays. Thanks to a 19% increase in value over the year to March 31 2013, the shares are now worth $5.5m (£3.3m, €4.04m), which resulted in a £900,000 dividend to the charity, reports the Telegraph.
A more up to date financial statement detailing the bottom line of the Diamond Family Foundation will be published at the end of January 2014, a spokesperson for the Charity Commission said.

As well as shares in Barclays, the foundation also holds 53,551 shares in Morgan Stanley (16% of the charity's investment portfolio) and 26,775 shares in Discover Financial Services (14%).
The charity increased its holding of Barclays from the previous financial year.
The Diamond Foundation paid $100,000 to Colby College the year ending 31 March 2012 and has pledged to pay $4m overall for two endowment funds.
It has also committed to giving the Mayor's Fund for London a grant of £100,000
Other organisations that have been promised money or received it include the Nantucket Golf Club Foundation, Grassroot Soccer and Botswana-Baylor Children's Clinical Centre for Excellence.
PwC, which is listed as the contact for the charity in the UK, was not available for comment and neither were any of the foundation's trustees.