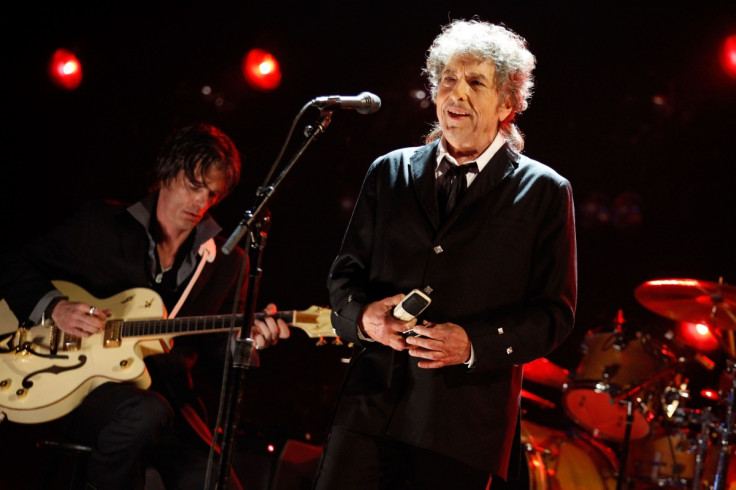 US folk singer Bob Dylan has been branded "arrogant" and "impolite" for ignoring his Nobel Prize in Literature win. The Blowin' In The Wind singer was awarded the accolade on 13 October but has not responded to the Swedish Academy to acknowledge it.
The 75-year-old is the first musician to receive the Nobel Prize in Literature after being recognised for his "poetic expressions". The Swedish Academy have made several attempts to contact Dylan to confirm whether he will collect the award on 10 December but their calls have been met with silence.
According to BBC News, academy member Per Wastberg told a Swedish TV station that Dylan's lack of response is "impolite and arrogant" but added: "He is who he is."
Wastberg also told Swedish newspaper Dagens Nyheter in a separate interview: "We were aware that he can be difficult and that he does not like appearances when he stands alone on the stage."
Wastberg's comments come after the academy's permanent secretary Sara Danius stated they have been in contact with a close "collaborator" of Dylan's but not the man himself. Danius said: "Right now we are doing nothing. I have called and sent emails to his closest collaborator and received very friendly replies. For now, that is certainly enough."
A glimmer of hope suggested Dylan was ready to acknowledge his award when he described himself as "winner of the Nobel Prize in Literature" on his official website. However, the sentence was removed from the page shortly after and it has not been put back.
The music world has reacted to Dylan's accolade positively, including singer Tom Waits, who tweeted: "It's a great day for Literature and for Bob when a master of its original form is celebrated. Before epic tales and poems were written down, they migrated on the winds of the human voice and no voice is greater than Dylan's."
Canadian singer Leonard Cohen also said: "To me [the award] is like pinning a medal on Mount Everest for being the highest mountain."