Sir Bob Geldof has opened up about the pain of losing his daughter Peaches to a drugs overdose.
In his first interview since the 25-year-old presenter was found dead at her Kent home, the veteran rocker told of his 'intolerable' grief.
"I'm walking down the road and suddenly… I buckle," he said during his appearance on ITV's Lorraine.
The Boomtown Rats singer revealed that even though it is almost three months since Peaches passed away, he still regularly breaks down in tears because the emotions were still raw.
"These things assault you without warning," he said. "You could be talking to someone, you could be walking down the road, and suddenly out of the blue there's an awareness of her. And you know - I buckle.
"And I've got to be very careful because walking down the Kings Road there's paps [paparazzi] everywhere so I have to duck off into a lane or something and blub for a while and then get on with it. I imagine that will be there for a long time."
Peaches' body was discovered by paramedics on 7 April with her 11-month-old son Phaedra playing beside her. Drug paraphernalia was also found at the property, which she shared with her two children and husband Thomas Cohen.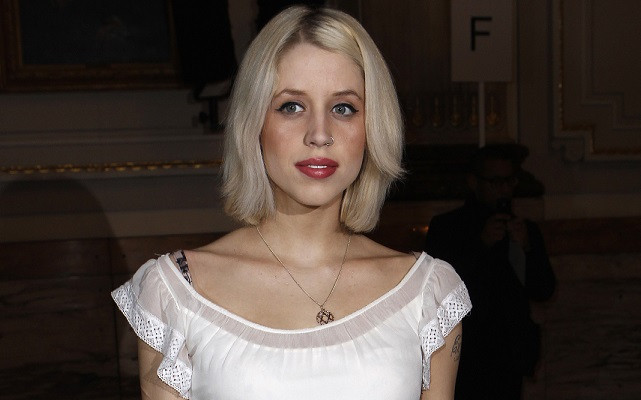 The TV presenter and socialite's demise echoed the death of her mother Paula Yates, who was found dead at her London home in September 2000 after a heroin overdose. Peaches Geldof was 11 at the time.
Geldof said he considered it a blessing in disguise that his grandchildren are too young to remember their mother's death.
The 62-year-old Life Aid campaigner, who has found some comfort in music, also admitted that he was keen to distance the children from the 'Geldof life'.
"They are so small, the little chaps, that I'm not sure they'll have this craving to remember their Mum, and I think that is healthy. They are young enough, you know this terrible expression, to be able to build emotional relationships away from the primary relationship with the mother.
"I know that sounds very cold and empirical. I don't want them becoming wrapped up in the Geldof life. It's great in some respects, it's appalling in other times."