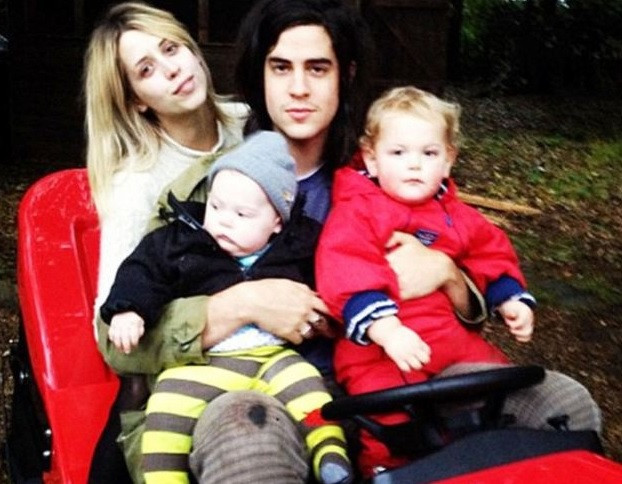 Police are hunting thieves who stole items from the home of Peaches Gelfof where she lived and died.
The 25-year-old daughter of musician and LiveAid campaigner Bob Geldof was found dead at her Kent home, which she shared with her two children and husband Thomas Cohen, on 7 April.
Investigators confirmed that in the weeks following her death, the property in Wrotham, Kent, had been targeted twice by robbers.
The property was fitted with CCTV but the thieves are suspected of damaging the camera to avoid being identified.
"Police are investigating a burglary at an address in Wrotham on May 9," a spokesman for Kent Police told the Daily Mail.
"Officers were at the address within five minutes and no personal items are believed to have been stolen.
"Additionally, in mid-April a lawnmower was reported to have been taken from the grounds."
A ride-on lawnmower, which the family posed on for a photo, was reported to be one of the items snatched in the first burglary.
"The people who did this are just vultures," a source told the Sun.
An inquest confirmed that Geldof died from a heroin overdose. Drug paraphernalia was found at the property.
The TV presenter and socialite's demise echoed the death of her mother Paula Yates, who was found dead at her London home in September 2000 after a heroin overdose. Peaches Gelfof was 11 at the time.