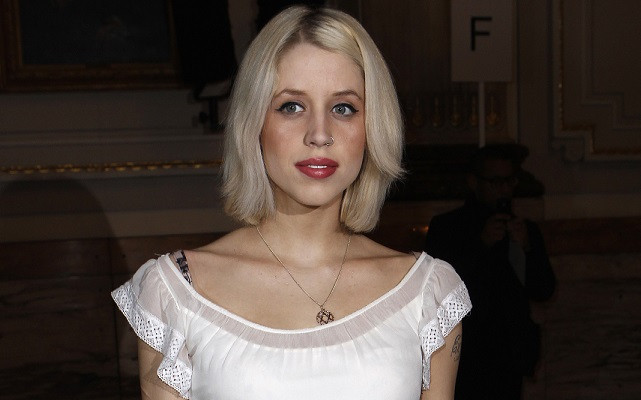 Peaches Geldof died of a heroin overdose, an inquiry is expected to confirm.
The results of a toxicology report will be announced as an inquest into the death of the 25-year-old is opened and adjourned.
The mother-of-two was found dead at her country home on 7 April, in what was described by police as a 'non-suspicious' and 'sudden, unexplained' death.
The Times reports that police found no evidence of drugs or paraphernalia associated with drug use during the investigation into a possible cause of her death.
A post mortem carried out by a Home Office Pathologist days after Geldof died proved inconclusive and samples of her blood and tissue were sent to a laboratory to be tested for possible toxins.
Peaches' mother Paula Yates died from an accidental heroin overdose in 2000, aged 41.
She was found by Michael Hutchence with her other daughter Tiger Lily, then aged four, by her side.
The tragic events of Peaches' death echo those of her mother's, with the TV star's young son found near her body.
Her funeral was held at the church of St Mary Magdalene and St Lawrence, where Peaches married musician Thomas Cohen in 2012. It was also where her television presenter mother Paula Yates married Geldof in 1986, and where Yates' funeral took place.
Her father Sir Bob Geldof led the tributes in the presence of close family and friends, including Sarah Ferguson, supermodel Kate Moss and former Rolling Stones bassist Bill Wyman.
The Boomtown Rats singer described Geldof as the "wildest, funniest, cleverest, wittiest and the most bonkers of all of us."
Her husband Tom Cohen said in a statement: "My beloved wife Peaches was adored by myself and her two sons Astala and Phaedra and I shall bring them up with their mother in their hearts every day."
The hearing is expected to last around 10 minutes. A date for a full inquest into the model and TV presenter's death is due to be set some time in late July.