Bobbi Kristina Brown moved to hospice as her life is in 'God's hands now' says family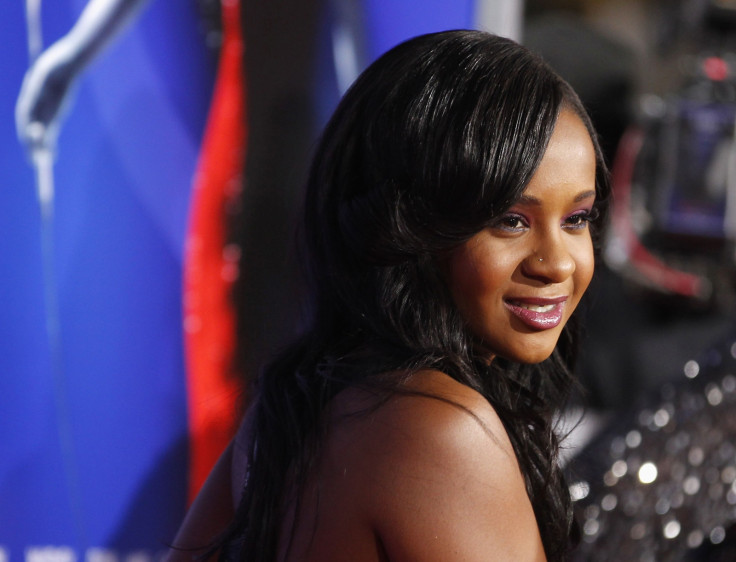 Bobbi Kristina Brown, the daughter of Bobby Brown and the late Whitney Houston, has been removed from life support and moved to hospice.
"Despite the great medical care at numbers facilities, [her] condition has continued to deteriorate," her aunt Pat Houston said in a statement released on 24 June.
"As of today, she has been moved into hospice care. We thank everyone for their support and prayers. She is in God's hands now."
According to PEOPLE Magazine, a Brown family source said: "She's skin and bones now. She has been losing weight, she's been losing hair. They were taking good care of her, but she has no muscle tone at all. There has been some worry that her organs are shutting down."
The 22-year-old was hospitalised after she was found unresponsive in the bathtub of the Roswell, Georgia home she shared with her boyfriend Nick Gordon on 31 January. Brown's father and her aunt Pat Houston were appointed co-guardians in May, his legal team announced.
A Houston family told PEOPLE earlier that the TV reality star was breathing but could not communicate. "The family and her father are just taking things one day at a time. She's just in God's care and it's whatever he decides," the source said.
Brown was moved to a rehab facility in March after receiving car at Emory University Hospital. Her grandmother, 81-year-old Cissy Houston, revealed in April that Brown had "irreversible brain damage."
Brown's father insisted last week that his daughter was not being taken home to die despite her condition. In a statement released on 19 June, Bobby Brown said, "Right now we are focused on Bobbi Kristina's medical prognosis and the criminal investigation. These are the priorities for us. Whoever had a hand in causing my daughter's injuries needs to be brought to justice."
E! Online reported that Brown's family has denied her boyfriend permission to visit her as her health continues to decline.
© Copyright IBTimes 2023. All rights reserved.