Bobby Brown has indicated that he does not believe his daughter has been left in a coma as a result of an accident.
The singer issued a strongly worded statement in which he demands justice for Bobbi Kristina.
In the statement, the 46-year-old father responds to the relentless speculation and conjecture regarding his daughter's condition. He then makes a direct comment asserting that he believes his daughter's injuries were inflicted by another.
"Unless you hear it directly from me or through my attorney, do not believe any words attributed to me. I am making decisions with Pat Houston and we are working together for the medical care of my daughter.
"I do not have time for the frequent side shows that others choose to engage in almost on a daily basis. Right now we are focused on Bobbi Kristina's medical prognosis and the criminal investigation. These are the priorities for us. Whoever had a hand in causing my daughter's injuries needs to be brought to justice.
"Due to the numerous false reports and sensationalism regarding Bobbi Kristina over the last two weeks, there is a need to comment," he added.
In a further statement from the singer's legal representatives, reports that the family were preparing to take Bobbi Kristina off life support were also vehemently refuted.
Christopher Brown of Brown & Rosen LLC, legal counsel for Bobby Brown, said in the statement to the media: "Bobbi Kristina is not going home to die as numerous news affiliates and websites have reported. Furthermore, let me be clear, Bobby Brown has not made any comments to TMZ or any reporting agency, despite the TMZ article reporting that he is feuding/angry with his sister Leolah Brown. Bobby Brown never gave an interview to TMZ."
Bobbi Kristina is in a medically induced coma five months after she was found face down and unresponsive in the bath tub of her Roswell home. She was discovered by her boyfriend Nick Gordon, who attempted to resuscitate her until paramedics arrived at the scene. It was reported that bruises and marks were found on her body, while neighbours described an altercation at the house the night before the incident.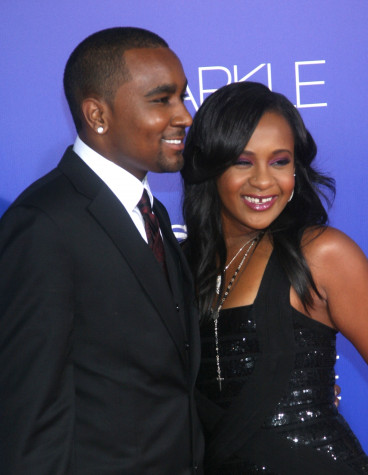 Bobby Brown's sister Leolah had earlier expressed her concerns that Bobbi Kristina's life was deliberately endangered, adding that she believes Nick Gordon will "110 per cent' be charged with a crime in connection to Bobbi Kristina's injuries.
She told Fox 5 Atlanta. "I saw this coming. I told her not to trust anyone."
Gordon has denied any wrongdoing and revealed that he has been prevented by the family from seeing his girlfriend.
There have also been conflicting reports about her condition from members of her family with her grandmother Cissy Houston stating that the 22-year-old has suffered "irreversible brain damage".
Bobby Brown and Leolah have claimed that she is off life support and has shown signs of improvement.
The family have resolved the matter of guardianship, with her father Bobby and her aunt Pat Houston being awarded co-guardianship giving them authority over her future medical treatment and her estate.
Bobbi Kristina is the sole heir of her mother's estate, which is estimated to be worth $20 million (£12.63m).
The incident, which, has been classified as a criminal investigation, happened before the third anniversary of her mother Whitney Houston's death, who died on 11 February 2012 in tragically similar circumstances.