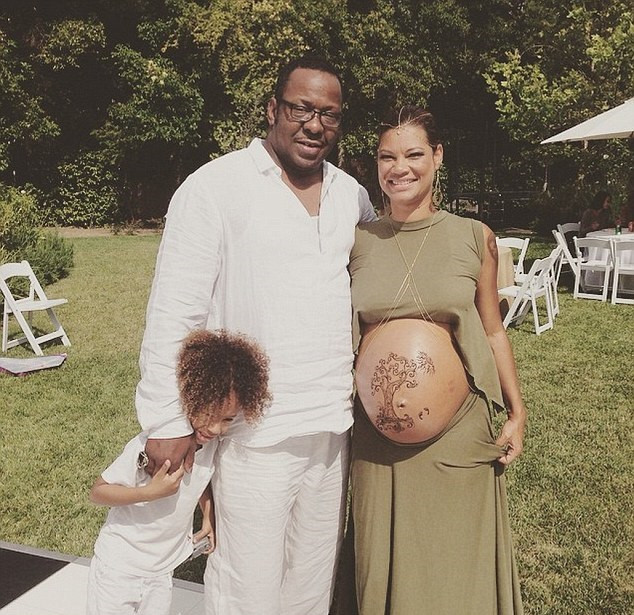 While Bobby Brown has been living an ongoing nightmare since his daughter Bobbi Kristina was left in a coma after being found unconscious in the bath, for the first time in months the singer had a reason to smile.
The 46-year-old put his pain to one side momentarily as he and his wife Alicia threw a baby shower in anticipation of the birth of their new baby. The couple already have a five-year-old son Cassius together.
Brown shared pictures of the intimate family gathering at their Woodland Hills home in LA on social media.
Adding the hashtags "#best day #beautiful #blessed #family #thankfulness #baby shower", and captioning another picture "My Lady and Baby" the father-to-be seemed to be elated at the prospect of welcoming another child.
Around 60 close friends and family attended the happy gathering, showering the heavily pregnant Alicia with gifts.
The mum-to-be wore a green dress, leaving her baby bump exposed revealing a henna tattoo of a tree and baby footprints adorning her belly.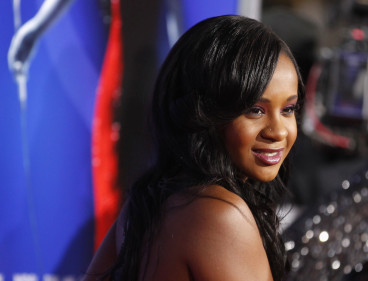 Bobby Brown already has six children from four different women. He also has a five-year-old son Cassius with Alicia, and three adult children: 21-year-old son Bobby Jr and 25-year-old daughter LaPrincia with ex girlfriend Kim Ward, and 26-year-old son Landon with former flame Melika Williams.
His sixth child Bobbi Kristina remains in a hospital bed with what has been reported to be irreversible brain damage.
The 22-year-old daughter of Whitney Houston was found face-down and unresponsive in a bathtub in her Georgia home on January 31. She was transferred to an Atlanta based rehabilitation centre where her condition continues to be monitored.
The family were said to be torn over whether to take her off life support, however following a court ruling in which Bobby along with Whitney's sister in law Pat Houston were legally granted co-guardianship of the 22-year-old's estate, the family have reached an understanding over her future care.
Bobbi Kristina inherited $20 million, when her mother Whitney Houston died in 2012.
Bobby Brown has said he intends the money to be used for her long-term care and refuses to give up on his daughter.
However, following the court ruling, Bobbi's grandmother Cissy Houston confirmed that her condition had not improved at all. She explained she was prepared to accept the worst.
"She's not gone yet, but you know, whatever the Lord decides, I'm ready for her... I have nothing to do with that,' she said. 'That's His job. It's His territory, you know? And I understand it."
The family are reportedly considering moving her out of a rehab facility and back to the Georgia home.
Radar Online reports that the family want Bobbi Kristina to be in familiar surroundings where there are photos of her late mother Whitney Houston.