Police in Georgia have charged a man with murder after the bodies of a couple were found five days after they left their suburban home to buy a classic car via the online classified website Craigslist.
An SUV belonging to Elrey Runion, 69, and his wife June, 66 was found in a lake near the town of McRae, 80 miles southeast of Macon. The bodies of the two grandparents found nearby. Both had reportedly been shot.
Telfair County Sheriff Chris Steverson told reporters: "It's not the outcome we had hoped for, but obviously it's one we have to deal with."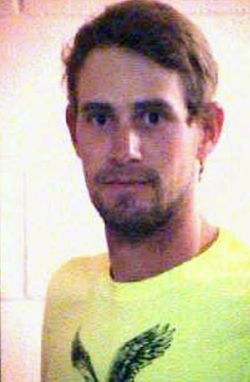 Local man Ronnie Adrian "Jay" Towns has been charged with murder and armed robbery. The last communication the Runions made on their mobile was traced to his phone.
Towns handed himself in on Monday and was initially charged with giving false statements and criminal attempt to commit theft by deception. Then the couples' bodies were discovered. Sheriff Steverson said Towns has no known criminal connections and comes from "a good family."
It is believed the Runions placed an ad seeking a 1966 Ford Mustang and after being contacted drove for three hours from their home in Marietta near Atlanta to McRae. Police have no evidence that Towns owned such a car.
The family of Mr and Mrs Runion became worried last Thursday when they failed to turn up to babysit their daughter's children. They had left home with their chargers and mobile phones but no-one had heard from them.
The alleged murders are the latest to which the free online site Craigslist has been linked. Miranda Barbour and Elytte Barbour murdered Troy LaFerrara in Pennsylvania in 2013 after making contact on Craigslist. Radio reporter George Weber is also thought to have died at the hands of someone he met through the site in Brooklyn, New York.
There is also a 2011 film called "The Craigslist Killer," based on the story of Philip Markoff, who was charged with the murder of Julissa Brisman he'd met through the site. Markoff took his own life in prison while awaiting trial.