An advert that appeared too good to be true appeared on Craigslist last week – a house worth $120,000 (£70,000) being given away for free.
However, it turned out there was one catch – the prospective owner had to take the property away with them.
The Oasis Church in Pascagoula, Mississippi, said it was giving away the 1,800sq/ft property because it needed to make room for a new car park.
"Our church is expanding our parking lot and need to remove this house on our campus or demo it," the Craigslist advert said. "It is a nice house that has been completely remodelled on the inside."
The three-bedroom house has a new carpet, flooring, kitchen area and a laundry room, Pastor Eric Camp explained: "The House is built on a cement slab and is brick externally. A house mover can move the house to your desired location."
After the advert was posted, it quickly went viral and the church received about 50,000 responses in just a few days.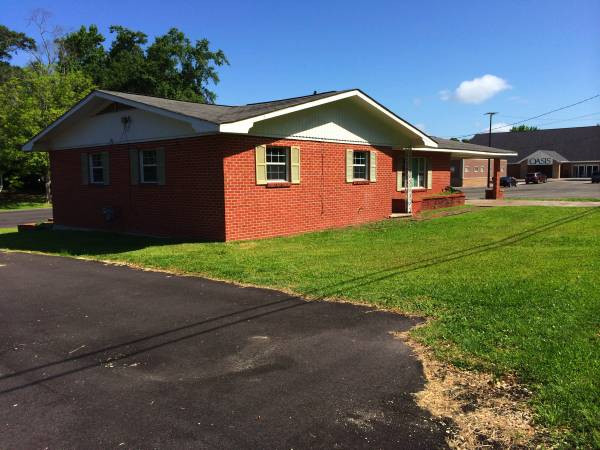 It later added to the advert: "Due to the overwhelming response to this ad, we want to make sure you are aware of the conditions... You have to arrange the relocation of the house with a professional, licensed house mover. There are many to choose from in our area. We do not know the cost it will be to move the house to where you will want it to go.
"Please consult with a house mover on the expense. We are hearing it could cost anywhere from $25,000-$30,000 to move."
Speaking to Fox 5, Camp said the church wanted to make way for 50 parking spaces: "The demolition of the house is going to cost about $10,000. So we kind of weighed the option of demolishing it, tearing it down, and just getting rid of it, or making it available for anybody that could afford to move it. So we opted on that. It'll save us money.
"We never thought in a million years that it would have gotten that much response. We had a line around the house, people stopping by. Most of the calls and emails were, 'Is this for real? Are you serious? There's got to be a joke to this'."
Church administrator Jessica Versiga added: "You can't beat the price. The price is free. Free is always good."