The body of a two-year-old boy who was snatched by an alligator in a lagoon at a Disney World resort was recovered on Thursday (15 June), the Orange County sheriff confirmed. The boy was identified as Lane Graves, who was on holiday with his parents, Matt and Melissa Graves, and his four-year-old sister.
Sheriff Jerry Demings told reporters the toddler's body was discovered "completely intact", in water estimated to be roughly six feet (1.8m) deep and 10-15 (8-12m) yards from the edge of the lagoon where the boy had been wading the previous night (Wednesday 14 June).
Demings said the child and his family had travelled to the Disney World resort from Elkhorn, Nebraska. The sheriff was accompanied by a Catholic priest when he delivered the news to the Graves family.
"It was a tough message to deliver to them, to let them know that at this point, their child is dead," Demings said, according to NBC News. The sheriff said that he thinks the family is devastated but also "somewhat relieved" their son's body was found so they can hold a burial.
A search team comprising of up to 50 people searched the Seven Seas Lagoon at Disney World's The Grand Floridian Resort & Spa, according to Fox News.
At least five other alligators were caught and cut open before the alligator that grabbed the child was reportedly found. The alligator is believed to have drowned the boy, Demings said.
"They [alligators] have to be euthanized to be analysed," Nick Wiley, executive director of the Florida Fish and Wildlife Conservation Commission, told reporters. He said there was a "good chance" that one of the five gators caught was involved in the attack. "We are terribly heartbroken at this outcome," Wiley said.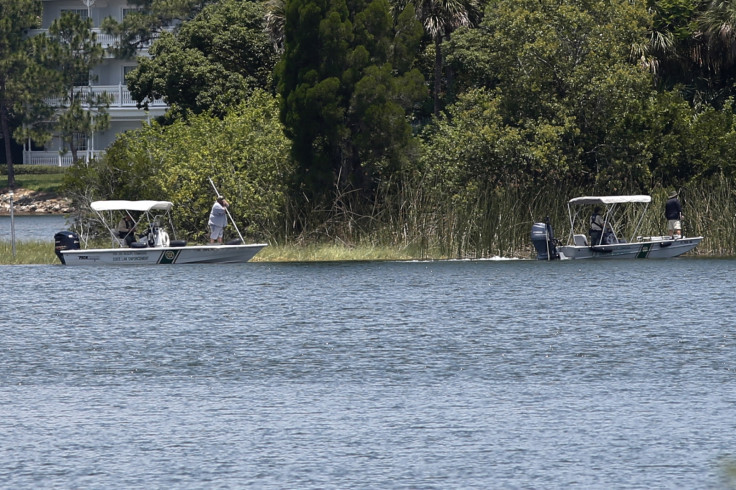 The boy, who was with his parents and sister at the time of the attack, was wading in about six inches to a foot of water when the alligator attacked. The toddler's father attempted and failed to save his son from the alligator's jaws, receiving cuts and scratches in the process. The parents then alerted a nearby lifeguard and called authorities at they attempted to save their son.
Fox News noted that the evening attack occurred at an area of the lagoon with "no swimming" signs. However, the signs do not indicate the possibility of an alligator risk. Disney World announced all of the beaches at its resorts would be closed out of an abundance of caution.
Jacquee Wahler, vice president of Walt Disney World Resort, said: "Everyone here at the Walt Disney World Resort is devastated by this tragic accident. Our thoughts are with the family. We are helping the family and doing everything we can to assist law enforcement."
The boy's parents, who have been undergoing counselling since the incident, were appreciative of all the prayers they had received from well-wishers, Demings added.