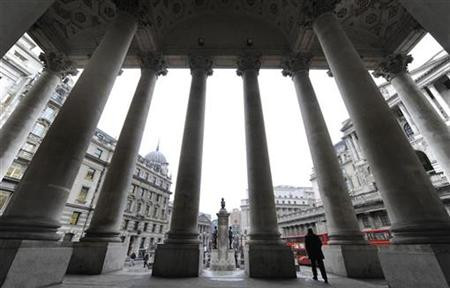 Minutes on the meeting held on 9th-10th June for the Interest Rate decision revealed today show the BoE voted 7-1 in favour of holding rates at 0.5 pct.
The decision came as a surprise to analysts who were expecting another unianimous vote for the time being.
"The clearer divisions that had opened up since the end of last year were going to prompt somebody to vote for a hike, but we didn't think that would be until August at the earliest," said Ross Walker, an economist at Royal Bank of Scotland.
"Reading the minutes as a whole, the balance of opinion has edged in a more hawkish direction," he added.
The vote against holding rates came from Andrew Sentence - who is a well-known 'uber-hawk' on the Bank of England's Monetary Policy Committee.
Inflation, which reached 3.7 pct - a seventeen month high - in April is still above the BoE's 2 pct target, but Sentence argued that 'although signs of a recovery were unclear' it was suitable to start withdrawing what he termed 'non-standard' measures injected into the markets in 2008/09.
The Pound meanwhile was boosted on the news, rising to 1.4915 against the dollar at 10:56 am.