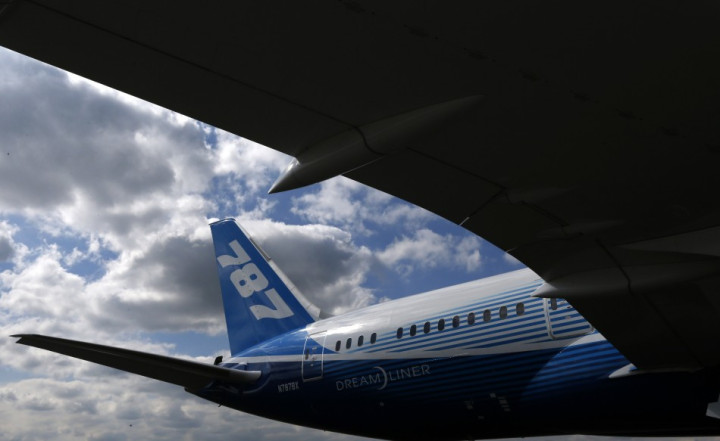 The US aviation regulator has given green signal to Boeing's plans to test its redesigned Dreamliner batteries, giving rise to hopes that the embattled aircraft could resume services soon.
In a statement, the Federal Aviation Administration (FAA) has said that it has approved Boeing's certification plan for the battery after thoroughly reviewing the proposed changes and the company's plan to show that it meets the requirements.
"We are confident the plan we approved today includes all the right elements to conduct a comprehensive evaluation of the battery system redesign," FAA Administrator Michael P. Huerta said.
"Today's announcement starts a testing process which will demonstrate whether the proposed fix will work as designed".
Dreamliner is the first aircraft to use lithium ion batteries which are believed to be more fuel efficient. But the sophisticated technology had come under safety concerns after battery smoke was detected in 787 jets owned by Japanese airlines.
Global regulators had grounded all the 50 Deramliners in service after the incidents and Boeing had suspended new deliveries though it continued production. The aircraft manufacturer is believed to be making losses worth $50mn (£33mn, €38) a week as the jets remain out of service, according to Reuters.
Boeing's redesigned battery, presented to the FAA in February, has internal structural changes to reduce the short circuit risks, improved insulation and the addition of a new containment and venting system. The FAA has clarified that the latest fixes will be subjected to extensive tests before being approved and that the agency's engineers will be closely involved in the process.
"This comprehensive series of tests will show us whether the proposed battery improvements will work as designed," said Transportation Secretary Ray LaHood.
Boeing has welcomed FAA's decision, suggesting that it set the stage for Dreamliners to get back in the air.
"Today's approval from the FAA is a critical and welcome milestone toward getting the fleet flying again and continuing to deliver on the promise of the 787," said Boeing Chief Executive Jim McNerney.